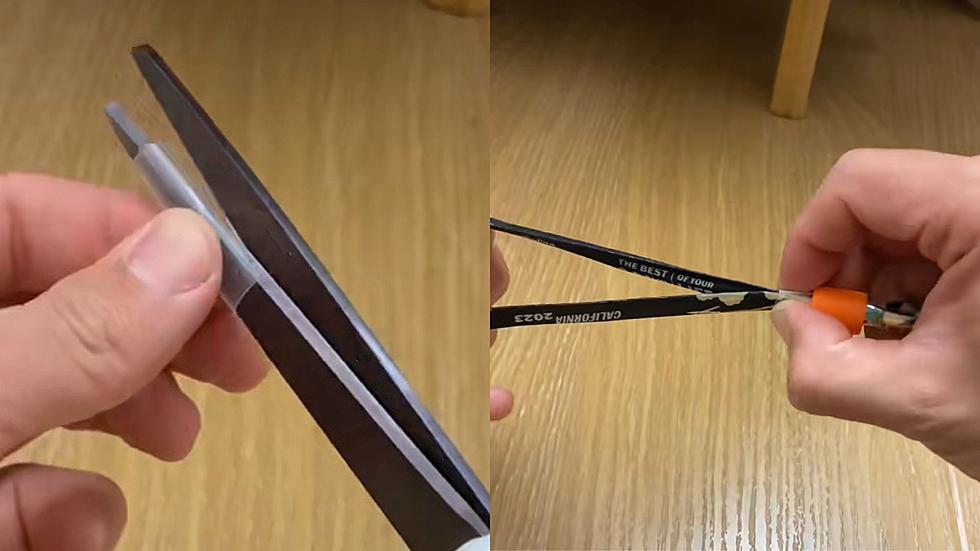 Here's How To Size Up A Too Small Concert Wristband
boredjason.eth via TikTok
Every festival has their options for a VIP section of some kind, and it usually requires a wristband of some type.
For those who don't want to stay for certain concerts, they can loan those wristbands out to friends who want to go, but the problem is those wristbands are sized to your wrist, so it can be seemingly impossible to fit it to someone else. Until now.
Most of these festivals are using a fabric wristband now, so that it last longer than those paper ones. There's rain, spilled drinks, and all kinds of sweat that will make those paper wristbands fall apart.
So, these fabric bands have a rubber stopper that locks in to keep the wristband from coming off, however, there's a way to get it off or adjust the size to a bigger size for your friends to go to the show in your place, and all you need is a straw and a pair of scissors.
For today's art and craft, you're going to cut a an inch and half or so of a straw, and then cut a slit down the middle of it.
Then, wrap the straw around the loose end of the wristband. Your next step is to slide that straw up underneath of the rubber stopper until the stopper is completely on top of the straw.
Then, you'll be able to freely move the slider wherever you need it. If you leave it loose enough, you could even leave the straw on there for easy on/off.
Check out the video tutorial here:
LOOK: 25 must-visit hidden gems from across the US
From secret gardens to underground caves,
Stacker
compiled a list of 25 must-visit hidden gems from across the United States using travel guides, news articles, and company websites.