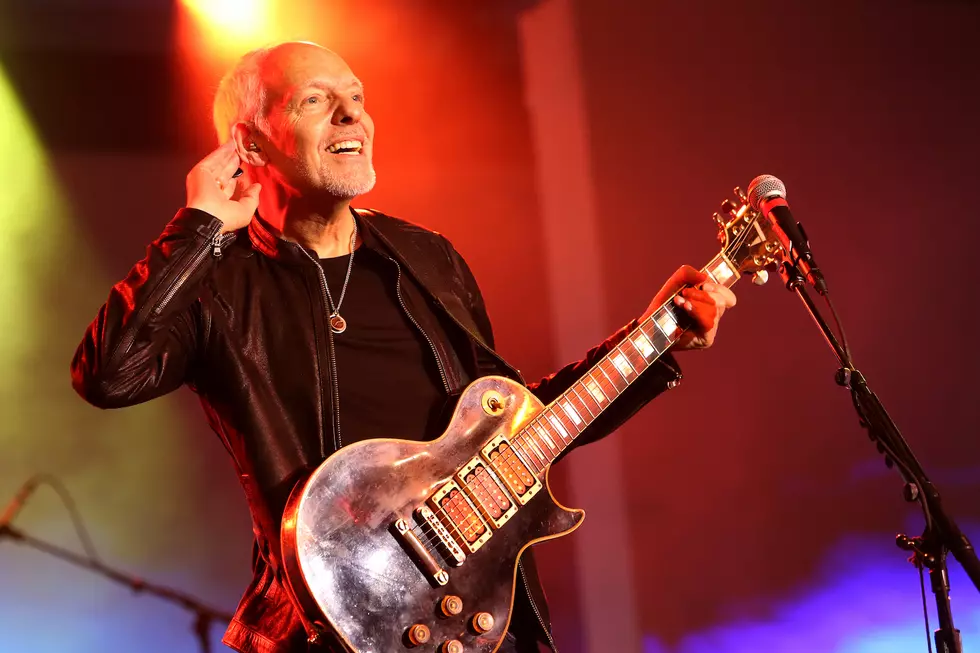 Frampton, Clapton, Pretenders & Peter Gabriel are Live in Concert
Jesse Grant, Getty Images
Were you at the Peter Frampton show at the Ravinia Fest in 2011? This Sunday you'll get to relive or hear what you missed from his 35th anniversary tour for Frampton Comes Alive show in Highland Park, Il.
The setlist looks amazing!
Plus for Sunday's show you'll get to hear Eric Clapton, The Pretenders, and Peter Gabriel all Live In Concert!
97X proudly presents "Live In Concert". Tune in every Sunday night for 2 hours of classic concerts from the biggest names in rock It's Live In Concert, Sunday nights at 8pm, on Your Classic Rock Authority, 97X.
Your headliner for Live in Concert on 97X is Peter Frampton on the "Frampton Comes Alive 35th Anniversary Tour" at Ravinia Festival, Highland Park, IL, July 5, 2011
The groundbreaking album, "Frampton Comes Alive" was released in 1976, and has gone on to be one of the biggest selling live albums of all-time. To celebrate its 35th anniversary, Peter Frampton went out on tour. On the next Live in Concert, we'll hear a legendary performance from that anniversary tour- it was captured live on July 5th, 2011, at Ravinia Festival- a beautiful outdoor theater in
the Chicago suburbs. Don't miss Peter Frampton- he's headlining the next Live in Concert!

 
Plus don't miss live performances from Eric Clapton @ Rainbow Theatre, London, England, January 13, 1973
Also a great set from The Pretenders @ Wiltern Theatre, Los Angeles, CA, February 27, 2003
And don't miss Peter Gabriel @ PH Live!, Planet Hollywood, Las Vegas, NV, October 5, 2012
Live in Concert is on every Sunday at 8 o'clock. The perfect way to wrap up your weekend and prepare for the week ahead. By cracking another couple Sunday beers...which are some of my favorite beers of the weekend. To tune into 97X either on the radio at 96.9 fm or on our mobile app on your phone.
15 Iconic Retail Stores That Don't Exist Anymore (But We Totally Miss Shopping At)