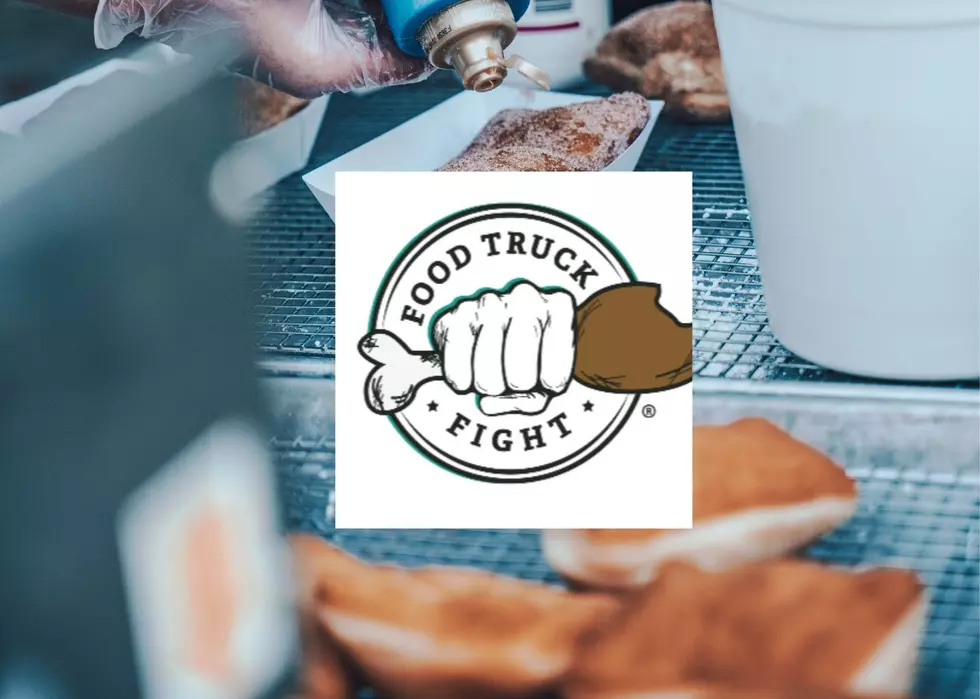 It's Grills and Game On For the Food Truck Fight in Bettendorf
Unsplash/Food Truck Fight Facebook
Bettendorf will be getting its first-ever Food Truck Fight this summer and it's sure to be a battle for the bellies.
It will be on June 18 in Downtown Bettendorf (Isle Parkway). It will be from 12:00 p.m.-8:00 p.m.
Tickets are $10 general admission (which you can get at the gate) with VIP tickets on sale online now for $25. With the VIP ticket, you get: Food Truck Fight swag, drink tickets, free water and soda, the VIP entry line, and more. Here's the link to get the VIP tickets.
Here's a video from their Facebook page:
How It Works
You will enter the event (with general admission or VIP tickets).
In addition to their full menu, each truck will have a $3 sample item you can buy. There will also be a drink tent set up.
There will also be live music at the Food Truck Fight and it will feature over a dozen food truck competitors. Here's the lineup for the Bettendorf Fight:
Kelley Girls Woodfire Pizza (the returning champ)
Twisted Eats
Cedar Valley Fish Market
Mahala Sweet Treats
Smokin' G's BBQ
Keepin Up With The Jones's
VERSUS
Just Cheddar
Casserole Kitchen
Reagan's Quality Market
girl + food by Cafe Fresh
Los Primos
Los Primos Mexican Grill
Here's the Scoop
Arty's Ice Cream & Grill
Capriotti's Food Truck
Pat & Lea's Cookout
Floyd's Burgers
Food Truck Fight also has competitions in Galena (on June 4) and in Muscatine (September 17th). The Bettendorf Fight is replacing the Food Truck Fight's former location at the LeClaire levee.
2022's Top 5 Favorite Places To Get Ice Cream In The Quad Cities
We asked where is your favorite place to get ice cream in the Quad Cities. A lot of you answered and we tallied up the answers. These are 2022's top 5 favorite places to get ice cream in the Quad Cities.
If You've Ever Wanted A Mall, You Can Buy This Illinois One
A mall in Illinois is up for sale, starting with a $1.5 million bid. Take a look and see if it's for you!