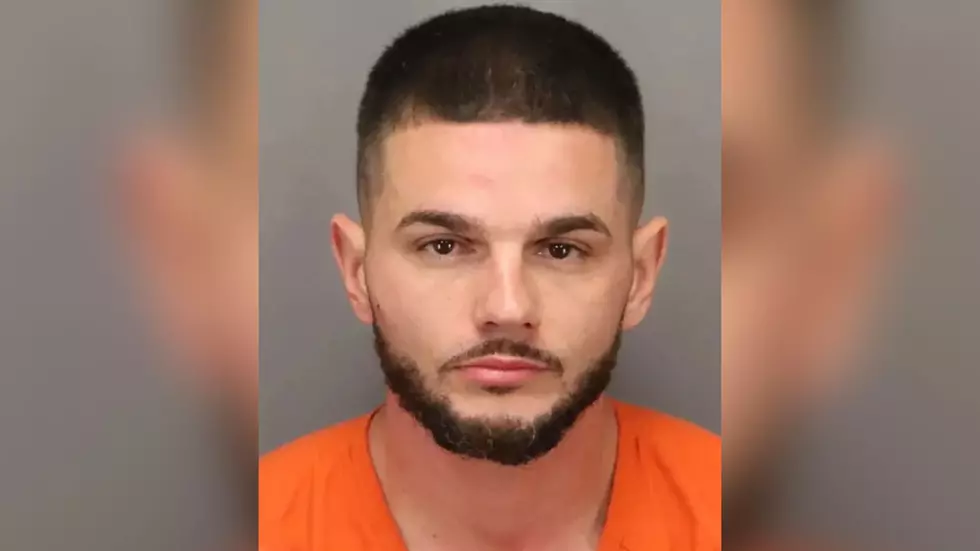 Florida Man Busted Having Sex With A Dog, Destroying A Nativity Scene
Pinellas County Sheriff's Office
A Florida man went on a wild tirade through a neighborhood in Clearwater, surely scarring anyone in the area at the time.
Police say 36-year-old Chad Mason allegedly began his short crime spree while he was walking a friend's Labradoodle in a quiet neighborhood.
Some point through the walk, Mason began fornicating with the animal in full view of multiple people - including a child, according to Fox 13.
An adult tried to confront Mason while he was in the act, but Mason took off on foot toward the nearby Northwood Presbyterian Church, where he ran into and toppled a Christmas nativity scene. He then began smashing potted plants that were out for display.
"When he was confronted by someone at the apartment complex there, he ran from the scene and began to wreak havoc in the surrounding area," authorities said.
Mason then completely destroyed a mailbox and then tried to steal a car to make a quick getaway, the report from the Pinellas County Sheriff's Office.
Several witnesses throughout the crime spree called 911 and it wasn't long before police units were able to locate Mason and take him into custody.
36-year-old Chad Mason is now facing charges of multiple criminal counts, including lewd exhibition and criminal mischief at a place of worship.
Not long after his arrest, Mason was able to bond out of jail and is expected to appear in court later this month.
Read more at NY Post
Speaking of Nativity Scenes, check out this Iowa man whose collection is contending for a Guinness World Record. 
See the Must-Drive Roads in Every State