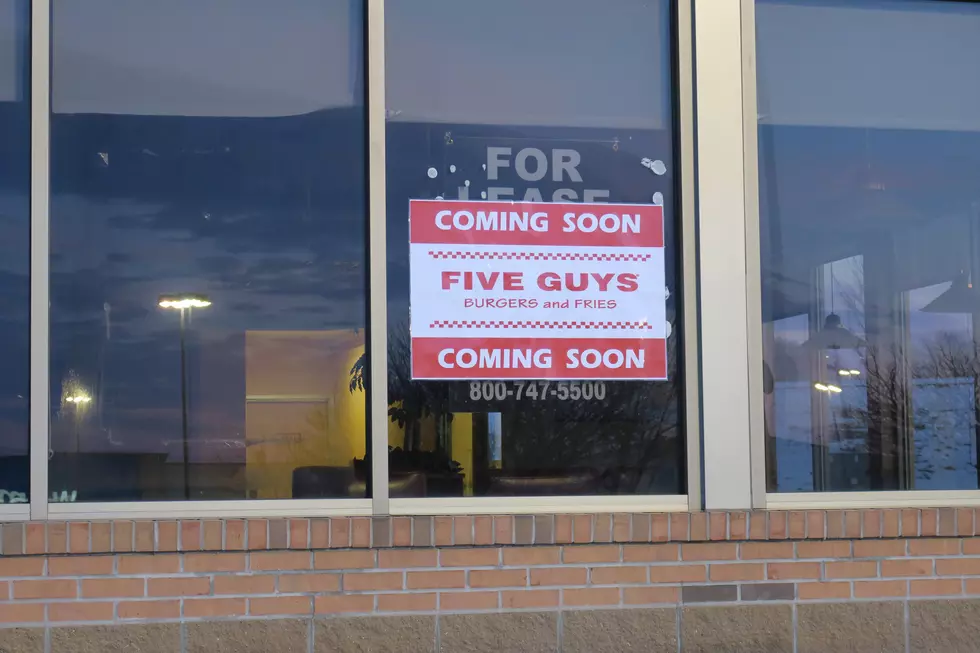 Update: Five Guys Denies West Davenport Location
Townsquare Media
Update: After speaking with a Five Guys representative, they're claiming that there is in fact a Five Guys coming to the Quad Cities, but they are denying that it will be the West Kimberly location.
---
Great things are happening in the Quad Cities fast food department and hopefully this opens the door for some of our other favorites to make a home here.
The Wendy's in the Walmart parking lot on West Kimberly in Davenport has been vacant for a few years now. But a sign that got posted over the weekend reveals that it won't be empty for long.
Five Guys Burgers and Fries will be setting up shop in the location. Now we won't have to drive to Cedar Rapids, Dubuque, or Peoria.
My fingers are crossed that this means we'll soon see Portillo's making it's way to the QCA.