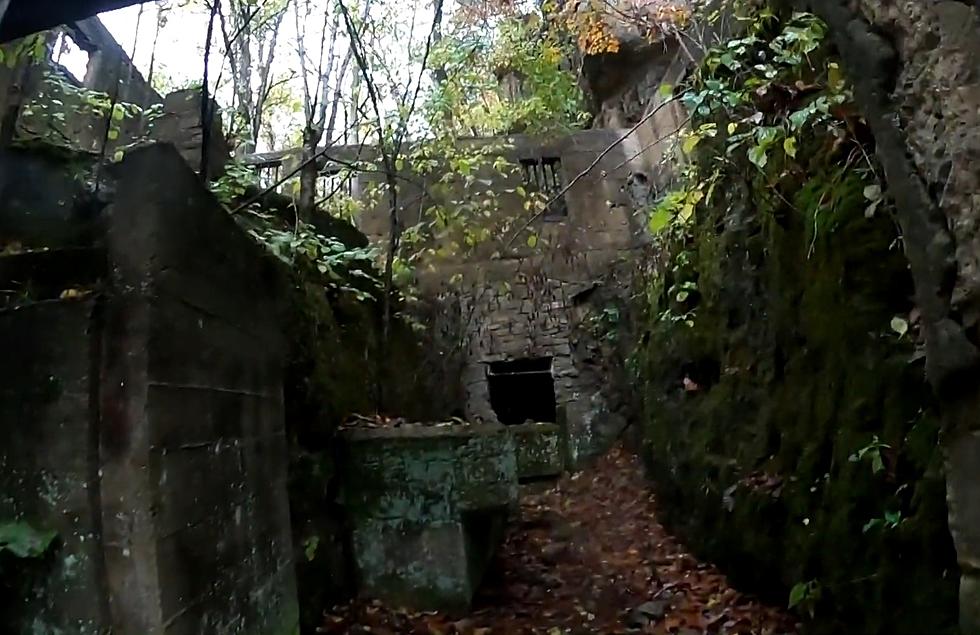 Explorer Finds Abandoned Missouri Nature Spa with its Own Cave
MUSCLE RUSSELL via YouTube
Over 100 years ago, this Missouri nature spa was meant to help those with breathing problems thanks to the fact it has its own cave. Now, it sits in ruins as one explorer discovered.
This place sitting in the middle of nowhere in Missouri is the Welch Spring Hospital Ruins. It's sordid history is documented by Atlas Obscura. It was purchased by a Dr. C.H. Diehl in 1913 for a meager sum of just $800. He referred to it as a hospital although it really was just an opening to a cave system that the doc believed could help those with tuberculosis and other lung issues.
He tried to set the building up so that the cave air would be forced up through the facility. The doctor claimed this location helped cure his hay fever.
Atlas Obscura told the story of how the lack of access to the "hospital/nature spa" made it a disaster as a business and it was left by his family to rot after he passed away in 1940.
Muscle Russell on YouTube took his dog for a trip to investigate what's left of the Welch Spring Hospital Ruins.
The cave appears to be closed now, so all you can do is stare through the gates and disintegrating walls to see a failed effort at using nature to heal lung ailments over 100 years ago.
The National Park Service warns that if you visit, do not attempt to wade in the spring as it contains metal debris that could injure you. They mention that it's located between Cedargrove and Akers on the Upper Current River and can be reached by canoe near Jadwin, Missouri.
Truthfully, there's more to enjoy on the Current River by canoe than this failed attempt to cure lung ailments that is now crumbling stone walls.
Pictures of Former St. Louis Cardinal Manager Mike Shildt's Condo
Luxury Illinois Country Home Includes Horse Barn and Tree House