One Of Your Favorite Davenport Mexican Spots Is Getting A Second Location
Yelp/Canva/Connor Kenney photo
I love finding new restaurants. I also love sharing these new restaurants with family and friends. Spreading the love about a new food place is almost as good as finding it yourself.
If you have been lucky enough to discover this Mexican restaurant on the outskirts of Davenport, you're one of the lucky ones. We've been so fortunate in the Quad Cities that we have so many great Mexican restaurants. You can't ever have too many, can you?
What Makes Your Mouth Water?
When the family is craving Mexican we like variety. The kids keep it basic. They're usually happy with hard-shell tacos or chicken and rice. The adults go for a bit more flair. I go for the steak options. Our friends are into shrimp; tacos, cocktail, fajitas, and even shrimp shots. We've been known to throw back a few.
A Favorite Mexican Restaurant is Opening a Second Location
We did some digging and discovered El Compita is growing and they've quietly announced they will be opening a second location. We confirmed with the restaurant after hearing rumors about the new location.  They are indeed opening up at a new location on Eastern and Kimberly Road in Davenport. More on that in a minute. Thankfully, the original location will stay open, so we can get great Mexican food in the meantime.
You'll find the current El Compita at 14010 112th Ave, Davenport which is just off I-280 or you can get there on W. 4th Street. The rest of us have had to make the trek for some great food...even though it's been totally worth it. 
Where Will the New Second Location Be?
The second El Compita location will be at 1720 E Kimberly Rd, Davenport. It used to be a sports bar (or several), a chicken place, a pizza place, and most recently Uptown Bar & Grill.  It's been a lot of things. We think a Mexican restaurant would suit this location nicely.
When Will the New Location Open?
The opening date is not set in stone, but they are hoping to be open in around 2 months. Then you'll be able to enjoy genuine Mexican cuisine, with a variety of lunch and dinner options including classic Mexican dishes like fajitas, burritos, chorizo, nachos, and enchiladas. El Compita is also known for its jalapeno margaritas.
We imagine the second location will have a similar vibe as the current El Compita.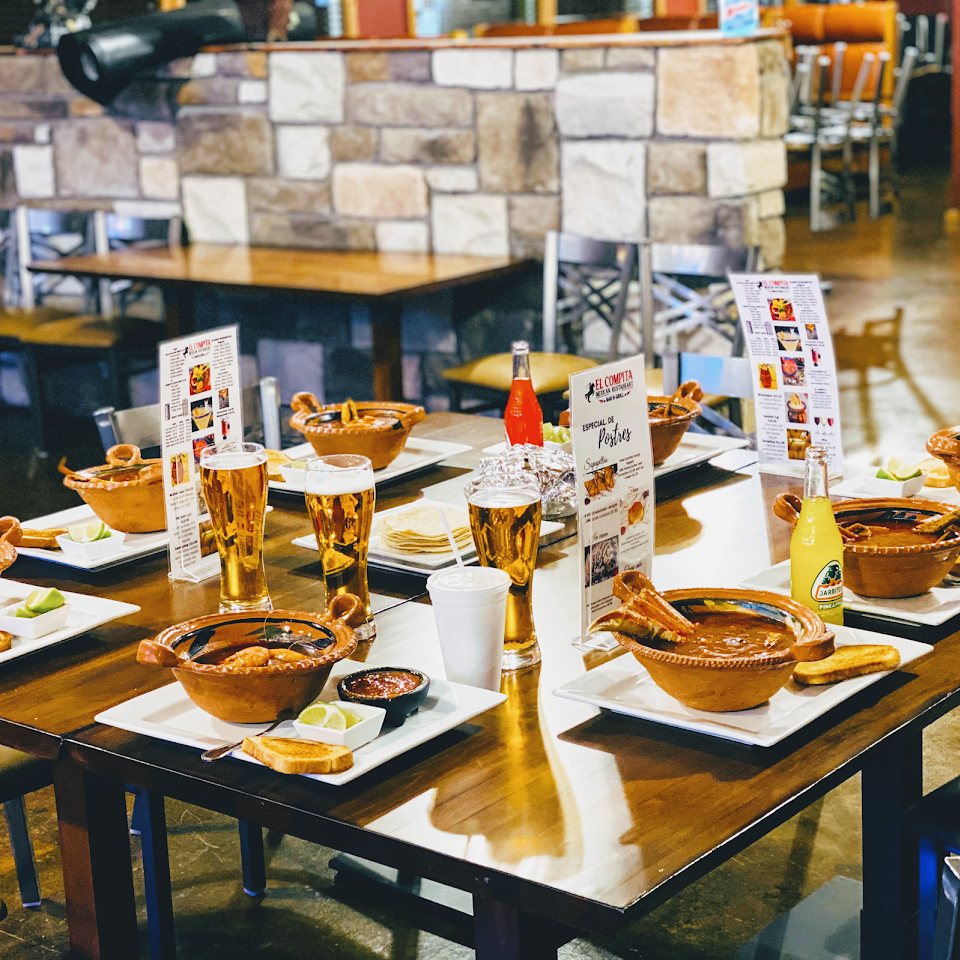 "Eat the best burritos you've had in years when you visit our Mexican restaurant."
Something we can all look forward to this fall.
Are These the Best Giant Pretzels in the Quad Cities?
Here are some of the best giant pretzels in the Quad Cities
57 Reasons Why Growing up in the Quad Cities Was the Best
Here are just a few of the reasons that made growing up in the Quad Cities awesome.