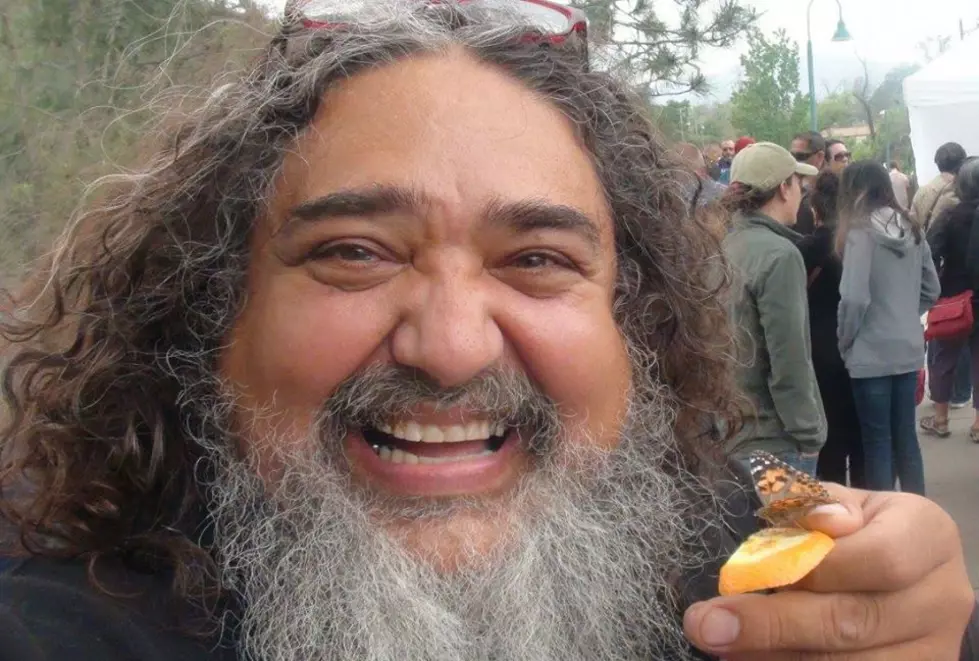 'Double Rainbow Guy' Dies at 57
Paul Vasquez via Facebook
Paul L. Vasquez, the mountain man whose reaction to seeing a double rainbow near his mountain home went viral has died.
The viral video was posted in 2010, showing a set of rainbows, going all the way across the sky. The caption Vasquez put on the video said the camera couldn't capture the intensity of the rainbows. People weren't watching for the rainbows, but for Vasquez's reaction to the rainbows.
It's a double rainbow all the way across the sky!
'Yosemitebear' as he called himself on his social media profiles, died Saturday night in a hospital emergency room, according to the Mariposa County Coroner's Office's press release to the Modesto Bee.
The internet star shared his experience getting tested for COVID-19 on his Facebook page, saying "I'll get my results in two days, however at this point I'm fairly certain that I don't have it. I didn't have a fever. Something else is going on with me."
In another post, it seemed Vasquez had come to terms with whatever was coming next.
"Whatever happens I'm ready for it, I'm happy to experience it all, it might only be pollen and I'll have more time in my apartment, if it's the virus and it's my time to recycle I look forward to coming back to a new body and starting over, whatever happens I'm enjoying the ride."
Vasquez worked as an LA County Firefighter before he moved to Yosemite in 1985, where he went to work as security officer for the park concessionaire before going back to firefighting.
He leaves behind two adult children.
As he said in an interview about the 'Double Rainbow' video, "You can't look at a rainbow anymore and not think about me. That's just the way it is."
Rest easy Double Rainbow Guy.
Enter your number to get our free mobile app
How long it takes to binge 'The Office,' 'Game of Thrones,' and 50 other famous TV shows