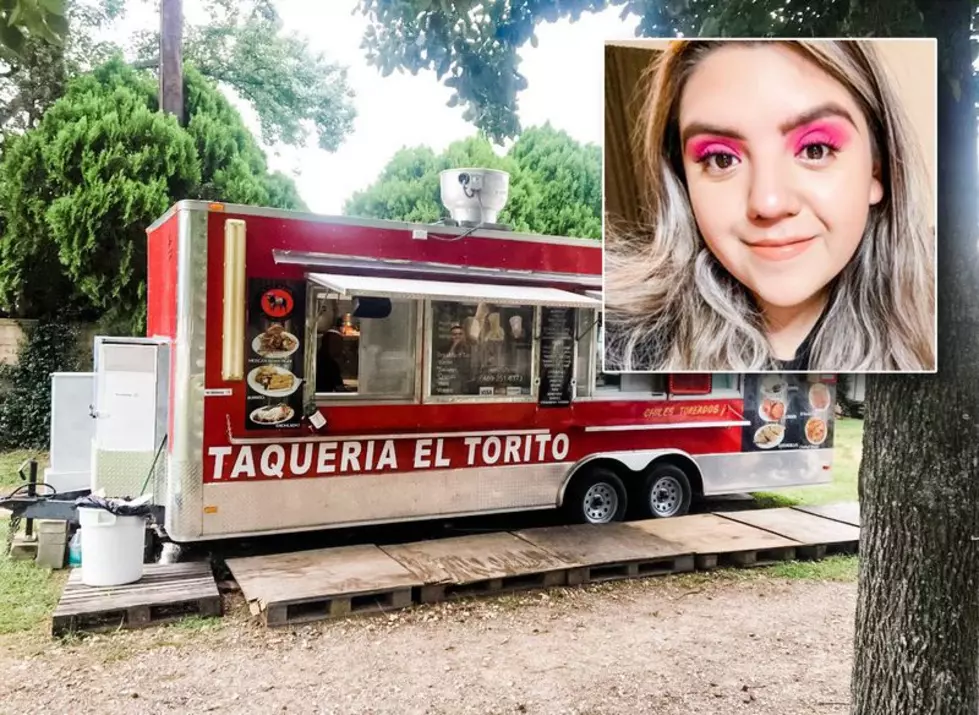 Daughter Reaches Out To Twitter to Find Support For Dad's Struggling Food Truck, Internet Provides
Giselle Aviles via Twitter
21-year-old Giselle Aviles noticed her dad, Elias Aviles, was having a hard time keeping his food truck afloat during the pandemic.
What was once a bustling area and a popular food truck turned to a business hanging by a thread. According to her Tweet, which has now been set to private, her dad was open all day and only had $6 in sales total.
Her Tweet was short, sweet, and to the point.
Hey Twitter!! I wouldn't normally do this, but my dad's taco truck business is struggling, he only sold $6 today. If you could retweet, I would appreciate you so much!!
Within a day, Taqueria El Torito went from having only one or two customers coming through per day, to having people waiting in line when he opened at 8am. The next day, he had people who'd been in line since 6am.
Elias has had to close down twice, once to restock, and once when he completely ran out of product.
Thanks for doing something decent, Twitter.
Enter your number to get our free mobile app
Celebs Share Their Personal Paranormal Stories