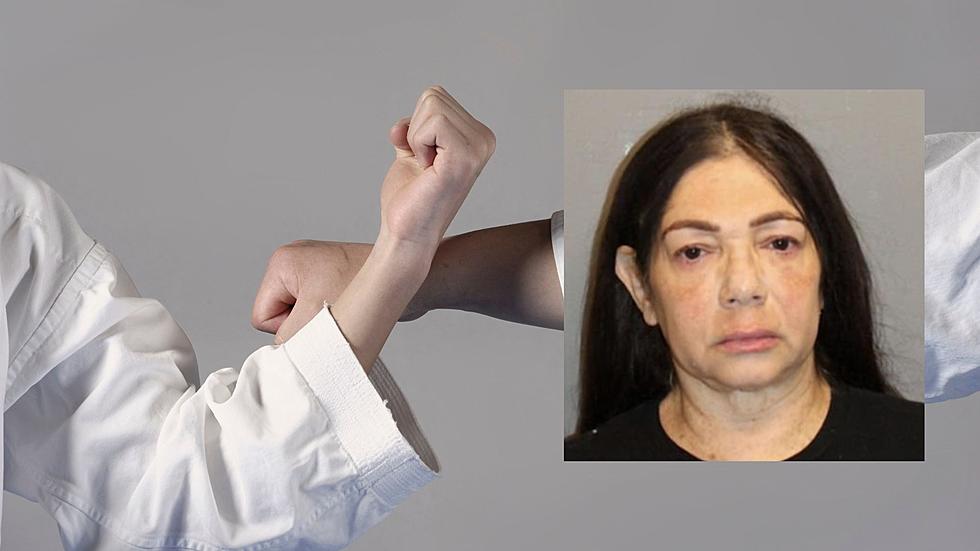 Connecticut Math Teacher Charged After Putting Kids In Chokehold
Canva / Norwalk Police Department
A (now) former elementary school teacher in Connecticut has been arrested and charged with strangulation in the second degree, reckless endangerment in the first degree, and risk of injury to a minor.
Stephanie Sanabria, 50, had to resign from her teaching position after, officials say, she placed several students in chokeholds during a martial arts demonstration at Brookside Elementary School, where she was working as a math coach. The incident happened on February 24th, according to the press release from Norwalk Police Department.
The incident happened during a math class, and it still is completely unclear why Sanabria was showcasing martial arts moves to the fifth-graders. A district spokesperson confirmed, of course, these moves were not part of the course's curriculum on that particular day.
Police launched their investigation after they got word one of the students went unconscious in a chokehold from his math teacher.
According to the police report, Sanabria placed several students in chokeholds, leading to the one student losing consciousness. The school nurse treated the child right away, and the police were notified. Following the investigation, Sanabria was arrested on Friday.
The school released a statement to the local media outlets expressing their concern, regret, and investigation of the incident. Parents were shocked and alarmed, with one parent stating that it was "scary to think it could have been my child or someone else's child that I know."
Another parent commented that Sanabria did not know what she was doing and that "they should not be putting their hands on the kids whatsoever." It is unclear if Sanabria has retained an attorney to represent her in court.
The incident has raised concerns about the use of physical restraint in schools, and authorities are investigating whether Sanabria's actions were within the school's guidelines or violated school policies. It remains to be seen whether the incident will have any long-term effects on the school, its staff, or the community.
Read more at MSN
States with the most registered hunters
Stacker
analyzed data from the U.S. Fish and Wildlife Service to determine which states have the most registered hunters. Read on to see how your state ranks on Stacker's list.