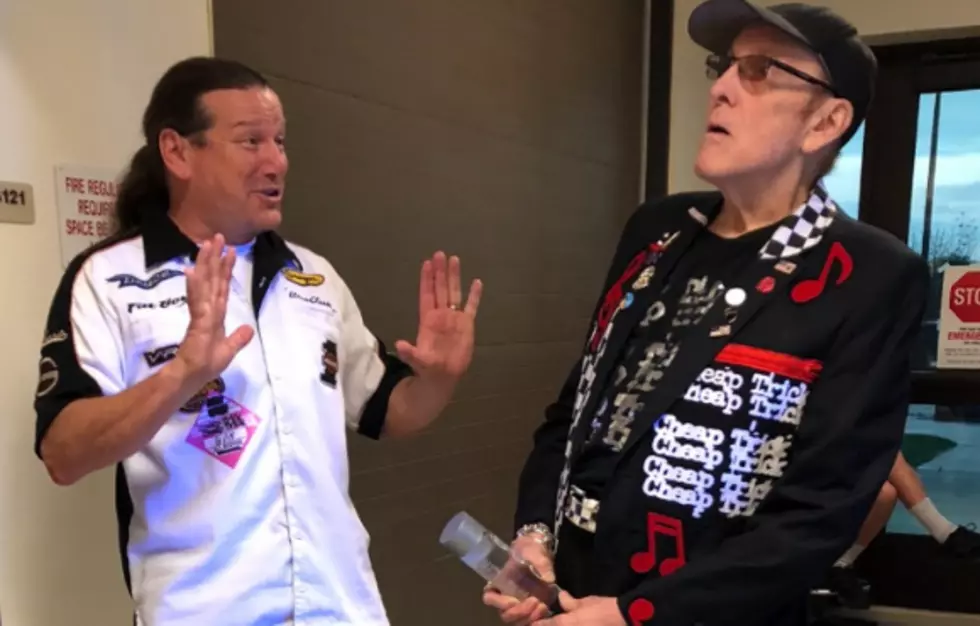 Cheap Trick Keeps Rockin' Family Style
Townsquare Media
Saturday Night at The Riverside Casino, Cheap Trick served up the heat family style.
First, you could come back for seconds, thirds, and more, and they were still serving up the classic sound you remember rattling the speakers on your dashboard. It's like Grandma's on Sunday. If your grandma served up delicious slices of rock and roll pie, and tossed out guitar picks all night long. Second, it would appear the more family that sits at their table, the better they sound. We've seen Daxx Nielsen for almost a decade behind the drums for his dad's band, and at this show, I got to see Robin Taylor adding guitars and vocals. Taylor is family too, and that complimentary voice to his dad's lead vocals keep the full sound of the band long after they should have started to sound, I don't know, different.
But the magic of Cheap Trick is that they are still raucous onstage. It looks like they wouldn't rather be anywhere else than trading jabs, licks and hugs with their extended onstage family. And Tom Petersson? Well there's just not a better bass player for Cheap Trick.
All this chemistry was at the table before they even played a note. In a rare backstage moment where the band thanks the fans for supporting them, watching the members of Cheap Trick screwing around with each other (And fans) reminds you of all the cousins who are about to get in trouble at Grandma's house. If your cousins happened to be in a legendary Rock And Roll Hall Of Fame rock band, instead of wearing all Grandma's lipstick and stealing cookies. You get the idea.
The band powered through 90 minutes worth of frothy versions of the songs that we all wanted, but not their new song, a cover of Harry Nilsson's 'Ambush' to be released this week. Nor 'The Summer Looks Good On You,' their ode to mosquito season from last year. I'm not the guy begging classic bands to play their new stuff, but since they are still making great music, I wish they'd put some of it in their set. Zander's vocals are as strong as they were when he was screaming to kids at Budokon. Even still, Petersson took over the Microphone for a bit, and blew me away with V.U.'s I'm Waiting For The Man.
Clearly these guys can do what they want, and it's our good fortune that they just want to play. Later this summer, they will be doing some dates nearby with ZZ Top--don't miss it.