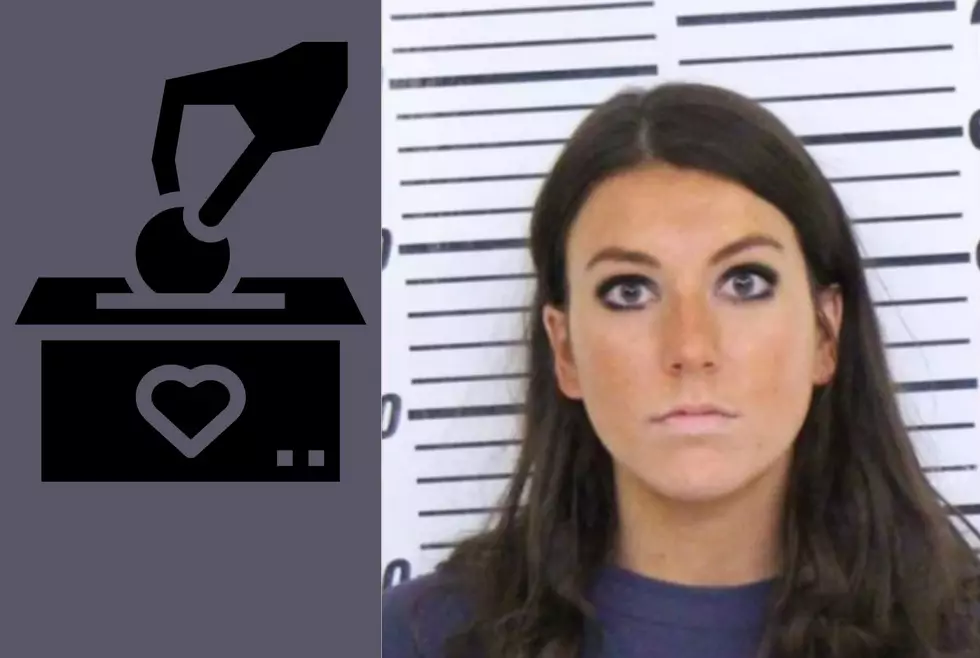 GoFundMe Issues Statement Addressing 19 Yr Old's Alleged Cancer Scandal
Eldridge Police Department
After wide-set media coverage of Davenport college student, Madison Russo, allegedly accused of faking cancer and stealing $40,000 from donors, GoFundMe issued this statement:
"GoFundMe has a zero-tolerance policy for misuse of our platform and cooperates with law enforcement investigations of those accused of wrongdoing. All donors have been refunded and we have removed this fundraiser. The organizer has also been banned from using the platform for any future fundraisers. GoFundMe's Giving Guarantee offers a full refund in the rare case when something isn't right; this is the first and only donor protection guarantee in the fundraising industry."
GoFundMe wanted it to be known that Madison Russo is never again allowed to use their platform and that everyone who donated money to her will get a full refund. Their website should never be used for fake profiles and wrongdoings.
If you are unaware of the Madison Russo story, continue scrolling.
Did This Davenport Student Fake Cancer And Steal Over $37,000?
A Bettendorf woman is charged with theft after allegedly faking cancer and claiming $37,000 in donations from GoFundMe.
ELDRIDGE, Iowa
Police say 19-year-old Madison Russo of Bettendorf said she'd been diagnosed with acute lymphoblastic leukemia, stage 2 pancreatic cancer, and a tumor, the size of a football, that wrapped around her spine.
Those false claims netted over $37,000 from 439 donors.
Police say Russo was charged with theft by means of deception, a class C felony.
On January 11th police were made aware that Madison Russo was suspected of stealing thousands of dollars from GoFundMe.
According to police, witnesses, with medical experience, told police about many medical discrepancies found on her pictures posted on her social media sites.
The GoFundMe Page
Here is what her GoFundMe Page said.
On February 10th, 2022 Maddie Russo found out she has Pancreatic Cancer and has been going to battle ever since to win this war. Maddie is currently undergoing vigorous chemotherapy and radiation treatments that make her very sick, but just like the Maddie we all know, she never gives up and is a fighter. As one can imagine, this diagnosis has been very hard on Maddie's family. Just like with any cancer diagnosis, the cost of medical bills, gas, meals, and expense can be a burden, and that is something this family should not have to worry about. If you are able to, donations would be greatly appreciated to help cover medical expenses and to allow Maddie to focus on one thing only, which is to show that she is stronger than cancer and will beat this. Please donate/share if you can.
An "update" was posted on January 9th regarding Madison's "condition"
Overdue Update: Maddie's cancer has been progressively getting worse and has spread all over her body including throughout her blood and also on her spine. She has tried everything and given it her all. Chemo, radiation, and other methods have no longer helped. She has decided to start a clinical trial drug to see if this could be a miracle and put Maddie in remission. The process is unfortunately not short and will be years ahead. Yet, she is still smiling, even with feeding tubes and IV poles Maddie thanks all of you for your continued support and prayers during this time and she wants you to know how grateful she is for each and everyone of you all. She says she wishes she could "just go and give everybody a big Maddie hug and individually thank each person." Without this support, she would not be where she is today and couldn't have made it this far. Heres to the greatest comeback story ever and a miracle in 2023!

-January 9, 2023

by Madison Russo, 

Beneficiary
One anonymous person sent a large donation of $3,000 to Russo's GoFundMe page.
Searching Medical Records
After police obtained medical records, they found that Russo had never been diagnosed with any kind of cancer or tumor from any medical facilities within the Quad Cities or surrounding cities.
Being A Spokes Person
Russo shared her "story" everywhere! Updating all her followers on social media, she shared her story in the North Scott Press newspaper on Oct. 18, 2022, and she talked about her cancer journey as a guest speaker at St Ambrose University.
She even got big mentions outside of the Quad Cities. She spoke about her "cancer" at the National Pancreatic Foundation in Chicago, and on a podcast for Project Purple online.
To make things even worse, businesses that heard Madison's story donated additional money to her that is not shown on the GoFundMe.
The Arrest
Russo was arrested during class on Monday, at St. Ambrose University in Davenport, according to police. She is being held in the Scott County Jail on a $10,000 cash-only bond. According to police, the investigation is ongoing.
What If I Donated Money?
Eldridge Police Department asks any business or person that has donated to Madison Russo to contact the police at 563-285-3916 or email the Police Department at police@cityofeldridgeia.org.
Speaking of jail, maybe we can add her review of jail to this list.
People Around The Quad Cities Give Their Jail Experience a Review
We asked our listeners to give a Yelp review of their time in jail. Here is a mix of serious and smartass reviews that we received.