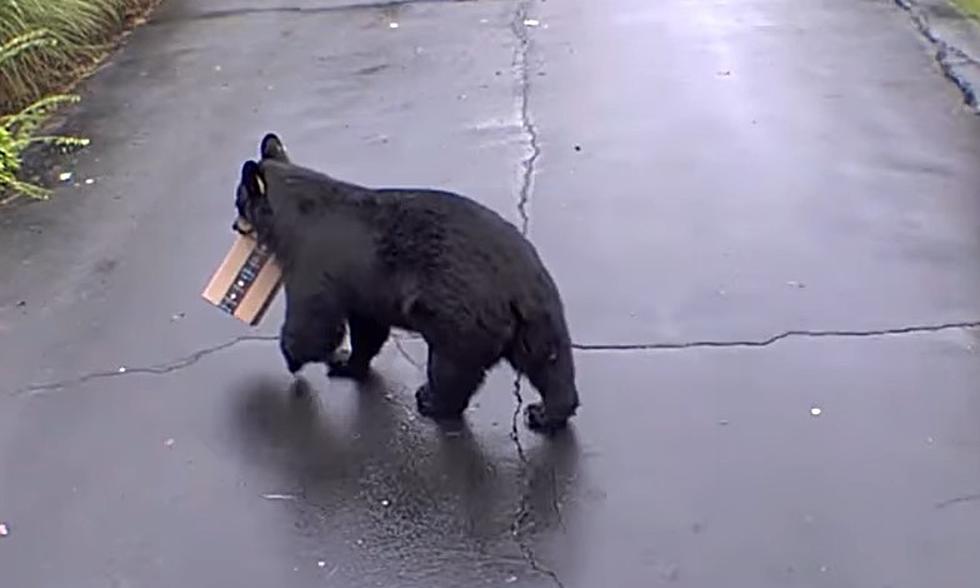 Bear Steals Amazon Package in Viral Video
Kristin Levine via Facebook
Porch pirates have become an increasingly big problem in recent years, even with the use of security cameras. People are just too brazen in taking what they want, and apparently animals are now too.
Kristin Levine from Bristol, Connecticut shared footage of a bear walking off with her Amazon package in his mouth.
She shared the footage to Facebook, writing "This guy just took my package! You think Amazon gives replacements for bear thieves?"
While having a package stolen sucks, Kristin thinks it's hilarious that of all people and things that could've stolen her box, it was a bear.
"It was hysterical, like I said," she told NBC Connecticut. "I knew nothing in there was going to be irreplaceable, so it was a fun afternoon for sure."
Luckily, the bear lost interest in Kristin's toilet paper delivery and left it in her neighbor's yard.
I don't think any brand would appreciate their mascot being seen with other brands. Charmin is no different.
Read more at NBC Connecticut
25 True Crime Locations: What Do They Look Like Today?
Below, find out where 25 of the most infamous crimes in history took place — and what the locations are used for today. (If they've been left standing.)