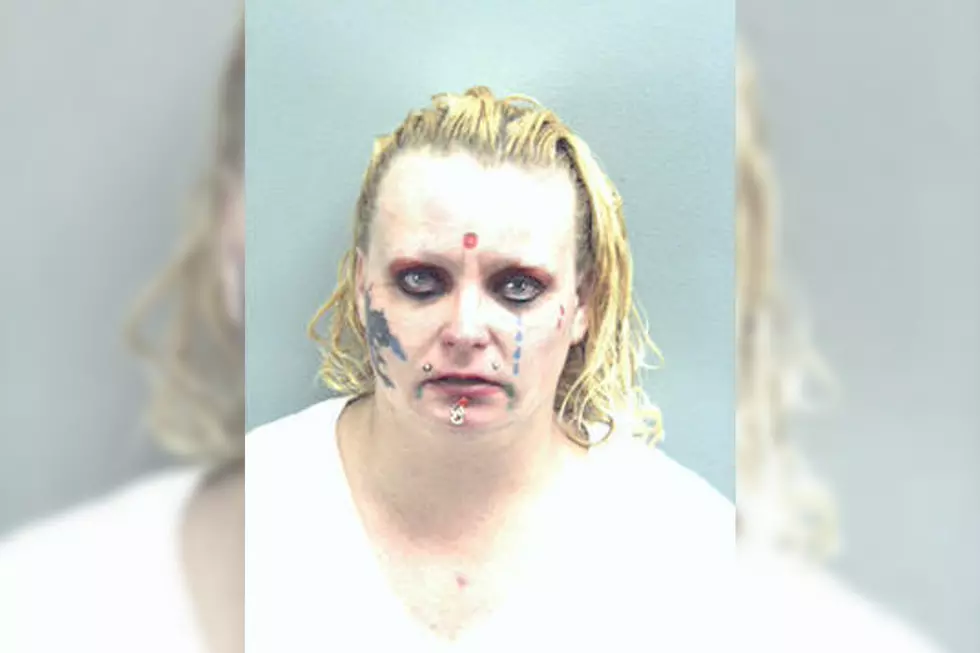 Woman With Clownish Face Tattoos Pleads Guilty to 7-Eleven Bomb Threat
Virginia Beach City Jail
Back in April of last year, a 33-year-old woman walked into a Virginia Beach 7-Eleven and threatened to blow the place up.
According to authorities, Crystal Mostek placed a device on the counter and told the clerk is was a bomb. Police showed up, determined the device was not an explosive, and arrested Mostek on threatening to bomb and possession of a hoax device charges.
She just appeared in court and pled no contest to the charges.
The real story happened after her mugshot got posted on Facebook. The comments are gold with classics like:
"I read her name as 'cyrstal meth'."
"Tell Batman to show his true identity or this 7-11 gets it!"
"Face that looks like a desk in detention."
"I bet she's been to more ICP (Insane Clown Posse) concerts than anyone."
"Is that the monster from Bird Box?"