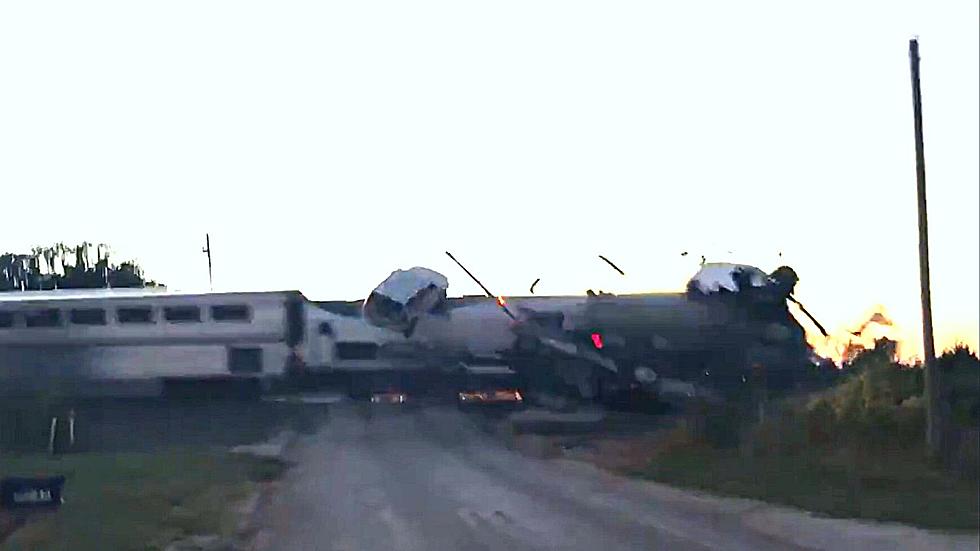 VIDEO: Amtrak Train vs. A Car-Hauler, Who Will Win?
Fox 4 News via Twitter
An Amtrak train struck a car-hauler in Thackerville, Oklahoma on Friday, resulting in four injured passengers, who were treated for minor injuries.
Amtrak Train 822 from Fort Worth, Texas to Oklahoma City, Oklahoma when it hit the truck on the BNSF Railway tracks near Thackerville, according to Amtrak spokesperson Marc Magliari. The collision happened around 7pm, as the sun went down.
"The driver of the semi and his dog are shaken up but everyone is alive," the local sheriff's office said.
Interestingly enough, the incident was caught on video.
Four people were taken by ambulance to the local hospital, according to Love County Sheriff Marty Grisham.
On board the train were 110 passengers and crew members.
The NTSB continues to investigate the accident.
Read more at Fox 4
LOOK: The most famous actress born the same year as you
Many of the actresses in this story not only made a name for themselves through their collection of iconic performances, but also through the selfless, philanthropic nature with which many of them approached their stardom. In an age of flipping the script on societal norms, many of these actresses are using their voices and platforms to be advocates for those who are otherwise unheard.