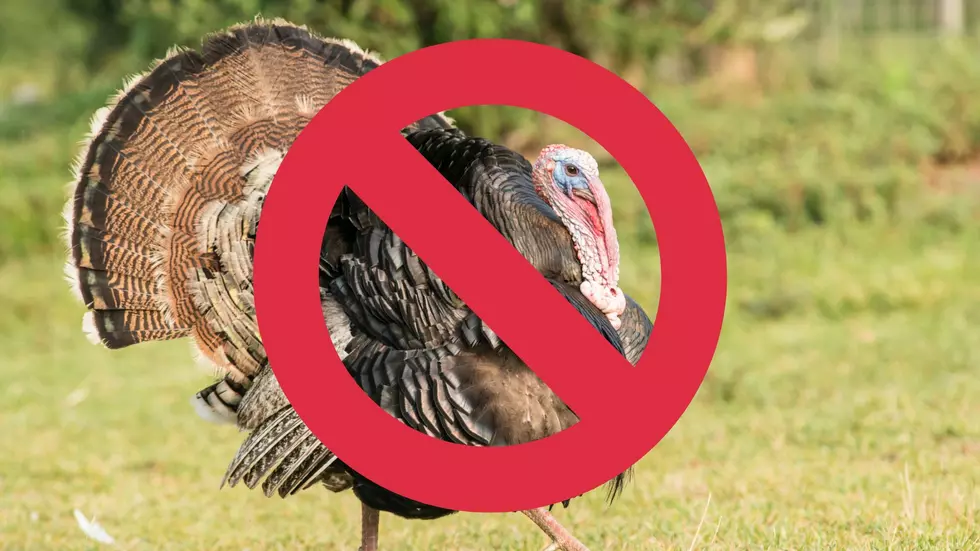 Trailer Park Tenants Being Terrorized By Treacherous Turkey
clsgraphics
The community within a Coon Rapids, Minnesota mobile home park are in the thick of a battle with a turkey being a jerk to those who live there. Residents told CBS that the turkey showed up around Thanksgiving time in 2021, and never left.
"This turkey has literally taken over our life," Coon Rapids resident Rachael Gross told the outlet.
Rachael said she is terrified of going outside, thanks to the turkey taking a liking to living on her property. Surely, he's not paying any rent for the space he's using.
"This turkey attacks me every single day. Follows me, goes up my stairs, tries to get into my house. When I leave in my car, it follows my car," she said.
"I have to carry my broom and my water and my golf club everywhere I go," she said.
Emily Ahlsten told the outlet her grandson who is only a year old moved in with her, and she's afraid to even carry him outside once the weather gets warmer.
"We can't have people over, we can't have a barbeque," Ahlsten told CBS.
Rachael told CBS that part of her daily routine has become protecting the neighborhood kids from the turkey as they go to the bus stop.
"I have to come out and help them. But now they are smart and they carry sticks," Gross said.
The Department of Natural Resources representatives in the area were contacted by Gross and Ahlsten, but the turkey still lingers. The reps told the two to take down birdfeeders and cut down branches where the bird nests, but others in the neighborhood have yet to take them down.
"It's not safe for anybody including the turkey so I would just like it to be relocated to a place it could be with other turkeys and not be a nuisance to people or potentially hurt somebody," Ahlsten said.
CBS reached out to the DNR to see what they could do for the neighborhood, but the DNR explained, "Trapping and relocating "nuisance" turkeys is not an option. The methods used to trap turkeys in remote areas are often impractical or ineffective in urban or suburban areas due to safety or disturbance."
Read more at CBS
People Around The Quad Cities Give Their Jail Experience a Review
We asked our listeners to give a Yelp review of their time in jail. Here is a mix of serious and smartass reviews that we received.