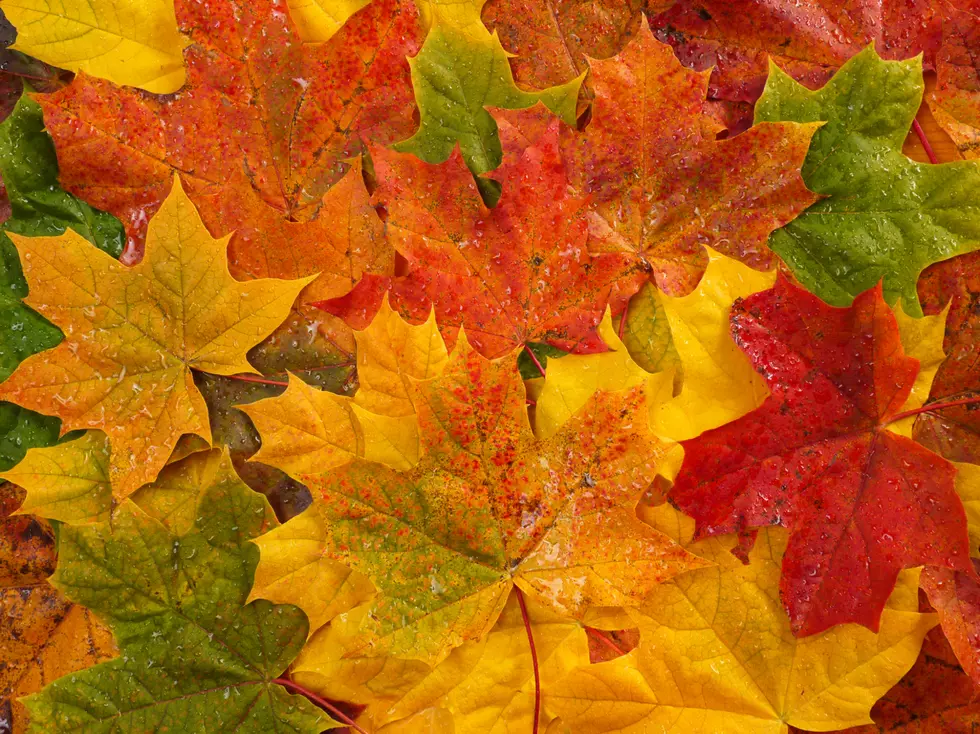 Top 10 Reasons We're Excited About Fall
ThinkStock
Fall is basically here, which means it should only be brutally hot outside, not excruciatingly hot. So that's nice.
Anyway, a new survey asked people what they're excited about for the change to fall. And here are the top 10 answers:
The change in the weather, 44%.
Football coming back, 37%.
Pumpkin spice foods and drinks, 37%.
The leaves changing colors, 35%.
Lower electric bills, 29%.
Going apple picking, 23%.
Drinking warm drinks, 22%.
Lots of TV shows coming back, 20%.
Thanksgiving, 20%.
Wearing sweaters and baggier clothes, 19%.