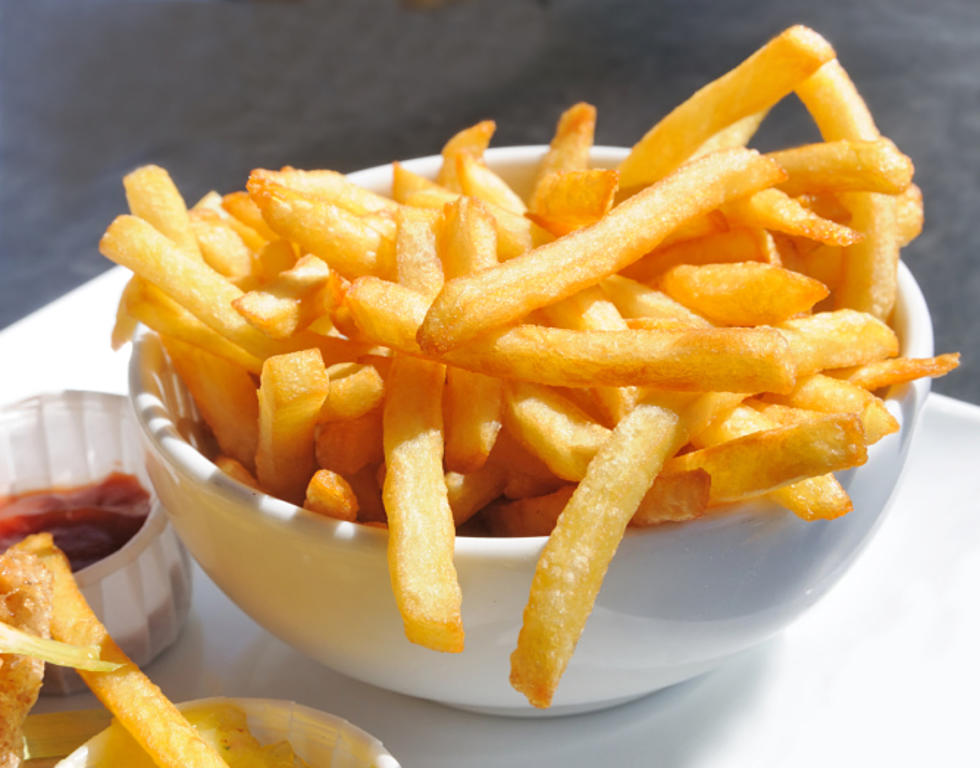 The Heartiest Helping Of French Fries In The Quad Cities
ThinkStock
Today is National French Fry Day, and unlike some meaningless "Days" celebrated across the calendar, this one packs a salty, delicious punch. On every street in the QCA today, fast food Freddy's are going to tempt you with free fries, and a true enthusiast will stop at each and every outlet. After all, free fries are somehow, more American.
But when you want fries that ARE the meal, try these best French Fries in the Quad Cities.
Duck City Bistro, Davenport. Hands down, for pure French Fry potato pleasure, the Pomme Frits are a can't-miss menu item. Crispy on the outside (sizzled in duck fat) fluffy on the inside. Hearty, and served in a bouquet that even looks like a first place trophy! Served with a little of Chef Jeremy's bernaise, and Heinz ketchup. I wish they were open for breakfast!
Here's your fries that ARE open for breakfast: The Ross's Magic Mountain, Bettendorf. Less fries, more meal, the 'Mountain' will satisfy your french fry craving, particularly if you're hungry enough for 2, or perhaps 4. My first Magic Mountain happened years ago after a night out with my future wife. Eating that thing, the cheese, the fries, the spicy meat, the Texas toast...happily it takes a full day to recover.
Bent River Brewing Company, Moline. I don't see the kitchen staff at Bent River spending time hand-cutting french fries, but when you order the 2, or 3-meat BBQ platter, make sure you get the fries along the side. Once you start sopping up the pulled pork or chicken with the fries, you won't want to stop. Bonus: They brew their own beers there, so a little Uncommon Stout to wash it down will make your day.
Buffalo Wild WIngs, Davenport and Moline. These might be more your fast-food variety fries, were it not for the shear number of sauces that can come along for the ride. It literally changes that plate of fries into a meal.
Boozie's, Davenport. As a rule, I am generally not in need of spicy fries. That changes when I walk into Boozie's for a burger. Their fries have a crispy coating with a zing that can turn a lunch meeting into happy hour real fast. Mindlessly crunching down those fries, having a few beers, watching the day turn to night...wait...where was I? Get 'em while they're hot and you won't be sorry.
Enter your number to get our free mobile app
The QC Favorite Movies. Of All Time