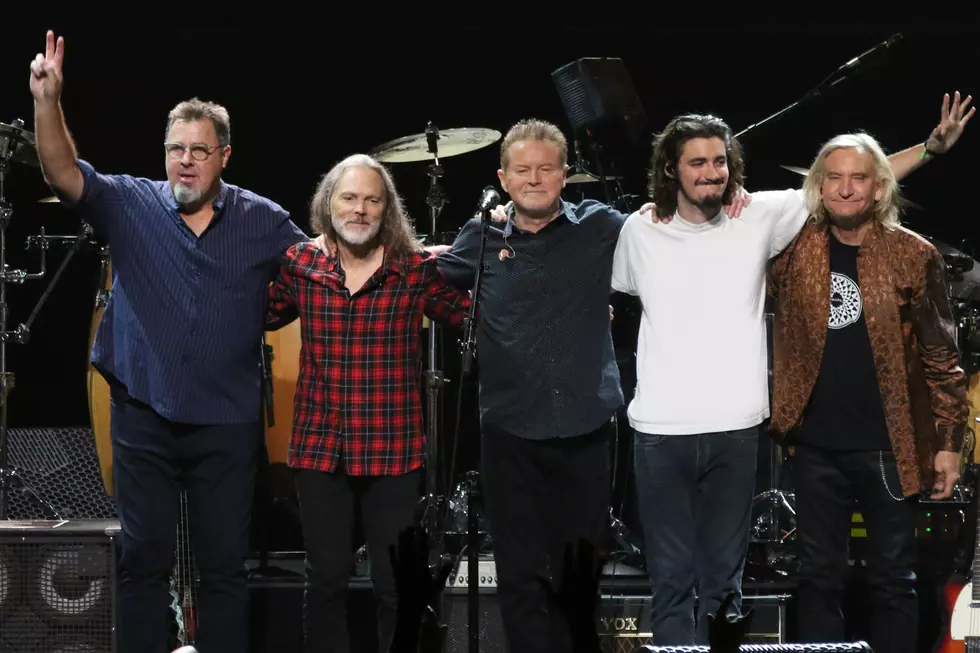 The Eagles, Sting, Tom Cochrane, The Black Crowes are Live In Concert
Ron Koch
One of my bucket list items were The Eagles and I was lucky enough to see them twice.  Once, with my wife's family (Mother in law is a huge Eagles fan) and once through the radio station.  (Perks of being in radio)
I got to see them on this tour and the History of The Eagles Tour which will stick in my head as one of the best concerts ever for the simple fact that they brought out former members and told the story of the band.  It really was incredible.  Plus, my wife was disappointed that waited through Those Shoes (one of my favs) but made a beer run during In The City (meh).
Sunday's show includes Sting, Tom Cochrane, The Black Crowes and your headliner, The Eagles, all Live In Concert!
97X proudly presents "Live In Concert". Tune in every Sunday night for 2 hours of classic concerts from the biggest names in rock It's Live In Concert, Sunday nights at 8pm, on Your Classic Rock Authority, 97X.
Your headliner for Live in Concert on 97X is The Eagles on their "Farewell One Tour" at Rod Laver Arena, Melbourne, Australia, November 17, 2004
Back in 2004, The Eagles launched a tour and called it the "Farewell One" tour. They had no plans on actually retiring at the time, but it was a snarky jab at some other bands who misled fans with so-called "Farewell" tours. During the tour, The Eagles played a 3 night stand at the Rod Laver Arena in Melbourne, Australia. On the next Live in Concert, we'll listen to their legendary performance on the 3rd
and final night, November 17th, 2004. Don't miss the Eagles- they're headlining the next Live in Concert.

 
Plus don't miss live performances from Sting @ Olympia Theatre, Paris, France, April 13, 2017
Also a great set from Tom Cochrane @ Park West, Chicago, IL, May 14, 1992
And don't miss The Black Crowes @ Terminal 5, New York, NY, October 29, 2013
Live in Concert is on every Sunday at 8 o'clock. The perfect way to wrap up your weekend and prepare for the week ahead. By cracking another couple Sunday beers...which are some of my favorite beers of the weekend. To tune into 97X either on the radio at 96.9 fm or on our mobile app on your phone.
LOOK: Stunning vintage photos capture the beauty of America's national parks
Today these parks are located throughout the country in 25 states and the U.S. Virgin Islands. The land encompassing them was either purchased or donated, though much of it had been inhabited by native people for thousands of years before the founding of the United States. These areas are protected and revered as educational resources about the natural world, and as spaces for exploration.
Keep scrolling for 50 vintage photos that show the beauty of America's national parks.