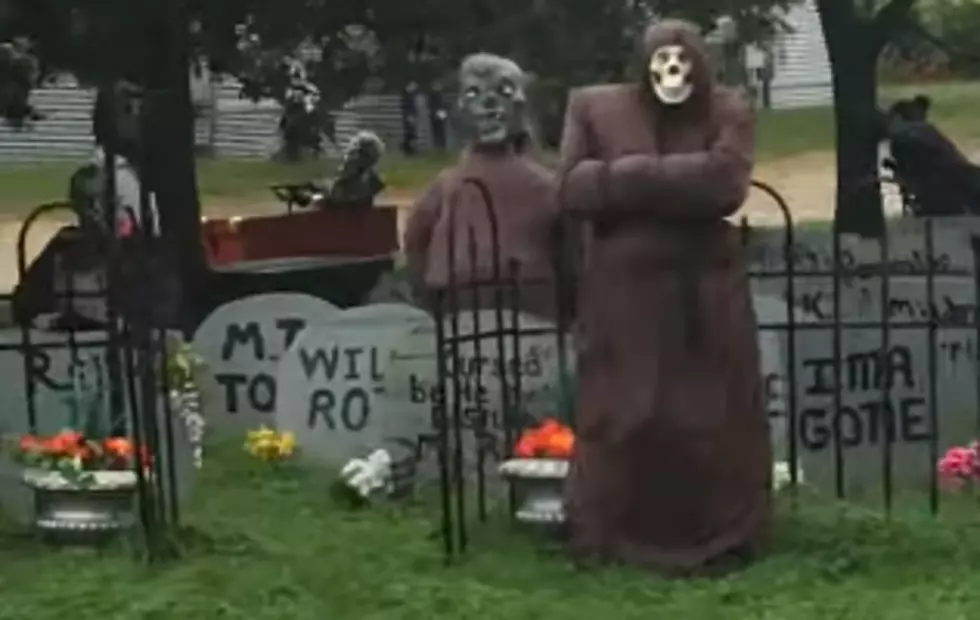 The Best Homemade Halloween Display You've Ever Seen is Just 60 Min From the QCA
Michele Rogers via Facebook
I've seen some cool Halloween displays in my day, but someone from Moline just got video of one of the biggest ones ever created.
Located East of the Quad Cities in Walnut, IL you'll find this beauty, and it has about anything you can imagine:  Gravediggers, witches, Leatherface, skeletons, zombies, werewolves, Frankenstein, and they're all part of smaller scenes.  Think witch's coven, public hanging, or an executioner with his guillotine.
There's even a fake cemetery, and the gravestones have ironic names like Anita Life, Die Anna, and Ima Gone.  You really have to see it to get the full idea.
Someone said that this video doesn't give it the true justice it deserves and that it's even better at night. It's basically a House of 1000 Corpses on steroids.