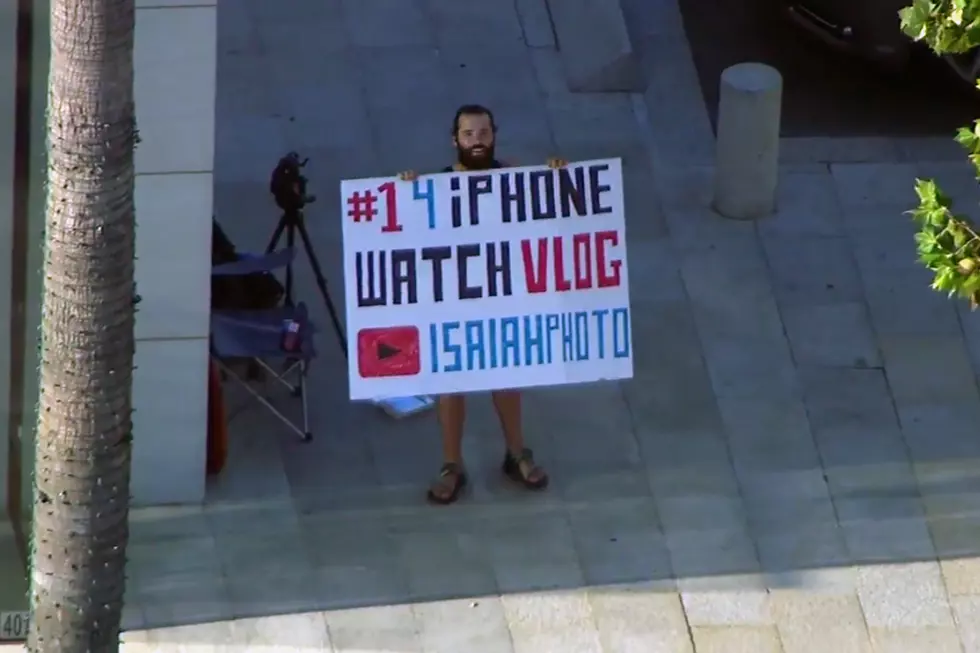 Texas Man Camps Out to Be First to Buy New iPhone
KTRK
Turns out people still camp out to be the first in line to buy the newest version of Apple's iPhone. This guy got in line almost a week before the release.
Isaiah Stofferahn of Houston wanted to make sure that he was the first person in line at the Apple store in Highland Village. He got the idea when all the pre-order slots filled up for the iPhone Xs, iPhone Xs Max, and iPhone Xr.
Armed with his laptop, camera, and several days worth of supplies, Isaiah is documenting his experience on YouTube. His phone broke a week or so ago and he's been without, so he's also using this as an opportunity to replace it.
"Brought a lawn chair, you need to have it. Brought an umbrella because of the heat and that sun," he told KTRK. "I also have a jetboil with me, got some water. But the people here at the Apple store are pretty cool. They provided some water for me when I needed it, too. I have some mac and cheese."