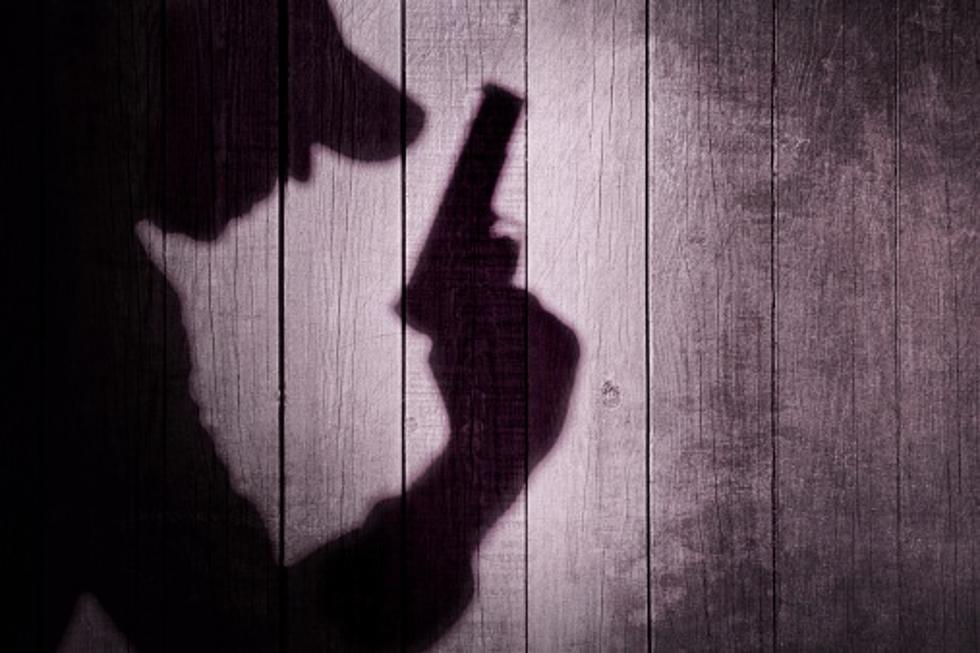 Tennessee National Guardsman Caught Applying For Fake Job As Hit Man
Getty Images/iStockphoto
A Tennessee National Air Guardsman has been arrested on charges related to the attempted hire of contract killers.
HireAHitman.com
21-year-old Josiah Ernesto Garcia was accused of submitting a resume and job application to the parody website (HireAHitman.com) in February. Court documents showed that Garcia requested a position that utilized his "military experience" such as "shooting and killing the marked target."
He expressed his enjoyment for the position and said he hoped to be able to support his family with it. This inquiry was caught by authorities who initiated a sting operation.
This marks a strange and shocking case, where a National Air Guardsman from Tennessee thought he had found a job when it reality it was a plot designed to get him arrested.
Applying For The Job
"Im looking for a job, that pays well, related to my military experience (Shooting and Killing the marked target) so I can support my kid on the way," Garcia allegedly wrote in one email, according to a criminal complaint filed in Tennessee federal court. "What can I say, I enjoy doing what I do, so if I can find a job that is similar to it, (such as this one) put me in coach!"
The Tennessee Military Department spokesperson revealed that Garcia had joined the Air National Guard in July 2021, which the agency was aware of at the time of his recent arrest.
The Parody Website
Garcia was the latest target of a now-parody website, which began in 2005 as an effort to market a cyber security start-up and ultimately gained many inquiries regarding hitman services, displaying false customer testimonials and a request form for potential users.
"Caught my husband cheating with the babysitter and our relationship was terminated after a free public relations consultation. I'm single again and looking to mingle," one of the false testimonials on the website states. "Thanks Guido and RENT-A-HITMAN!"
When Garcia submitted an inquiry on the website that he was applying as a hired killer he stated that he had "military experience and rifle expertise" and required an "in-depth job description."
Responding To Garcia
On Feb. 18, the website owner responded to Garcia under the guise of the company's CEO Guido Fanello, and asked for his resume, headshot, and identification, the complaint states.
Garcia confirmed the next day that he was on active duty with the Air National Guard since July 2021 and still serves there currently. His resume also disclosed that he was bestowed the title of Marksman Expert after flawlessly hitting every target he aimed at and showing masterful prowess with two (or more) firearms. Because of his expertise in the field of military experience and precision shooting, Garcia has gained the fitting moniker of "Reaper."
Eventually, after Garcia allegedly sent two additional follow-up emails, the website owner responded on March 16 at the direction of the FBI.
Undercover Agent Investigates
An Undercover FBI Agent posed as a recruiter from the Rent-A-Hitman website and started texting Garcia. The agent scheduled a phone interview with Garcia on April 5th.
During the phone call, Garcia indicated that he was "a trained military sniper and hoped his being in the military would not disqualify him for the job."
Garcia also indicated that he preferred to "shoot people from a distance," and asked whether "fifteen to twenty thousand would be too much to ask" for each hit.
The agent asked Garcia if he would be willing to take fingers and ears off of victims as trophies. Garcia said he was capable of doing so.
He told the agent he owned an AR-15 and that he would take a job for $2,500. "Being in the military, doing that sort of work already. I was looking into civilian law enforcement but that's not for me. I wanted something more exciting. I started searching the web and then I found this, so here I am," he said on the phone.
The next day, Garcia met the undercover agent at a Nashville restaurant. After receiving a packet with photos and information about a fictitious target, as well as a $2,500 down payment, Garcia reportedly asked the undercover agent if photographic proof of the kill was needed. Little did he know, he had just set himself up to be arrested by FBI agents.
Serious Charges
As a result, Garcia is facing a serious charge: the use of interstate facilities in the commission of murder-for-hire. Should he be convicted, he faces up to a decade of incarceration.