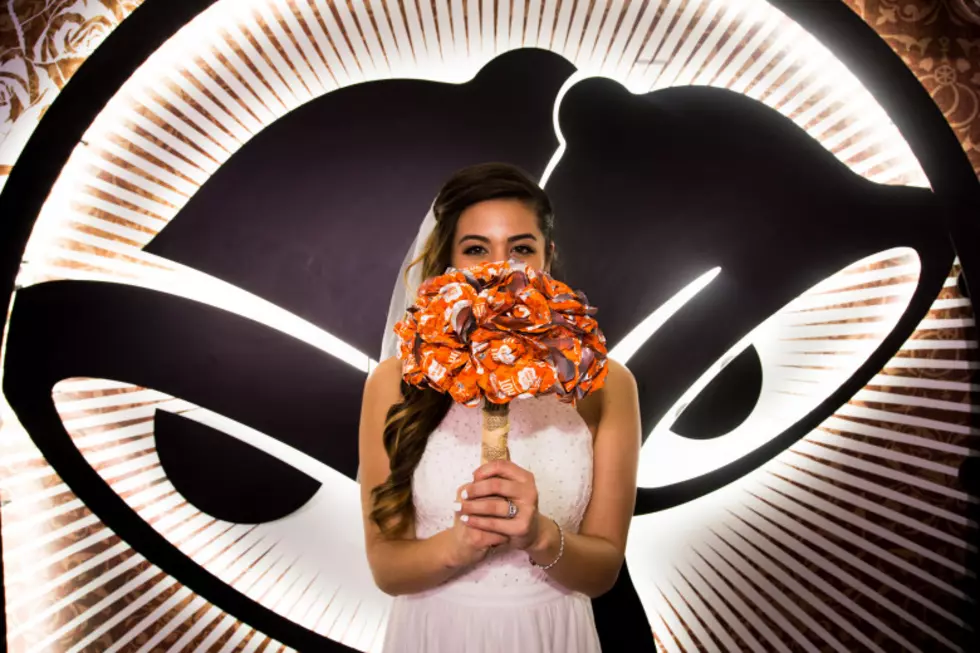 Taco Bell Weddings Start in Vegas This Summer
Taco Bell
Taco Bell announced earlier this year that their new location on the Las Vegas strip would offer weddings, so you can fulfill your lifelong dream of getting married inside a fast food restaurant.
Well, now you can finally set a date, because Taco Bell just announced that their marriage chapel officially opens on August 7th.
If you want to get married there, it'll run you $600. For that price you get a dozen tacos, a cake, and a bouquet made out of hot sauce packets. Yes, really.