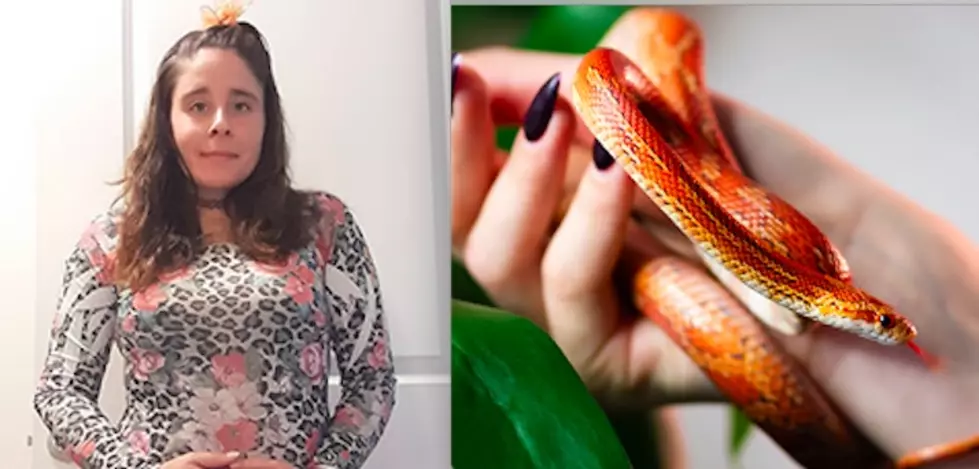 Butt Naked Woman Claimed Snakes Ate Her Pants When She Got Arrested
Montgomery County/Getty Images
Put yourself in this scenario. You are walking around outside with a shirt and.... that's it. Just a shirt. You are naked from the waist down. The cops grab you and ask, "why aren't you wearing pants?" What is your answer?
This woman's answer: A snake at my pants.
A woman was found naked from the waist down in Pennsylvania. According to a court filing. She told police that snakes ate her pants. Great excuse.
Montgomery County officers responded to several 911 calls about a half-dressed woman walking in the middle of a road about 25 miles from Philadelphia.
One caller informed police he was driving past the Lansdale police station when he saw the naked woman.
The woman was identified as 35-year-old Gloria Harpel. When police approached her she was "naked from the waist down and she was rambling."
Police suspected the woman was using narcotics. Although she blames the snakes, her pants were put in a storm drain before she used the "snakes had eaten them" excuse.
Police also noted that Harpel was "sweating profusely" and "making nonsensical outbursts." She was arrested for disorderly conduct and public drunkenness. She was taken in at 2:30 pm and booked into the Montgomery County jail on the misdemeanor counts. She is currently homeless.
Those sneaky snakes seem to have gotten away. This is a warning to all, watch out for those slithery stealers. Not sure why the snakes would steal her pants... They don't even have legs. Oh well. Stay safe out there.
Read More Here: The Smoking Gun
Behind the Scenes with the Iowa Hawkeyes-Iowa's Ladies Football Academy 2022
Have you ever wondered what it's like to be behind the scenes with the Iowa Hawkeyes? When you're part of the Ladies Football academy you get the full experience of what it's like to be on the field in Kinnick Stadium with Kirk Ferentz, coaches and the Iowa Hawkeye football players.
Take a look inside the locker rooms and other places regular people can't normally see.
Here's a bit of history.
The Ladies Football Academy has been a University of Iowa football tradition for over a decade. This year's event was the last; held on June 11, 2022. 665 women participated in the day-long event raising funds for the University of Iowa Stead Family Children's Hospital. Over $500,000 was raised this year alone.
Since the tradition began in 2010 (the academy was canceled two years during the pandemic) the program has raised nearly $3 million.
The ladies must raise at least $500 to participate in the football camp, but in exchange, they can meet the Iowa Hawkeye football players, coaches, and trainers, get autographs, tour the football facilities and run drills with the players. It's definitely a once-in-a-lifetime bucket list experience.
Let's take a look behind the scenes in this year's final Ladies Football Academy.