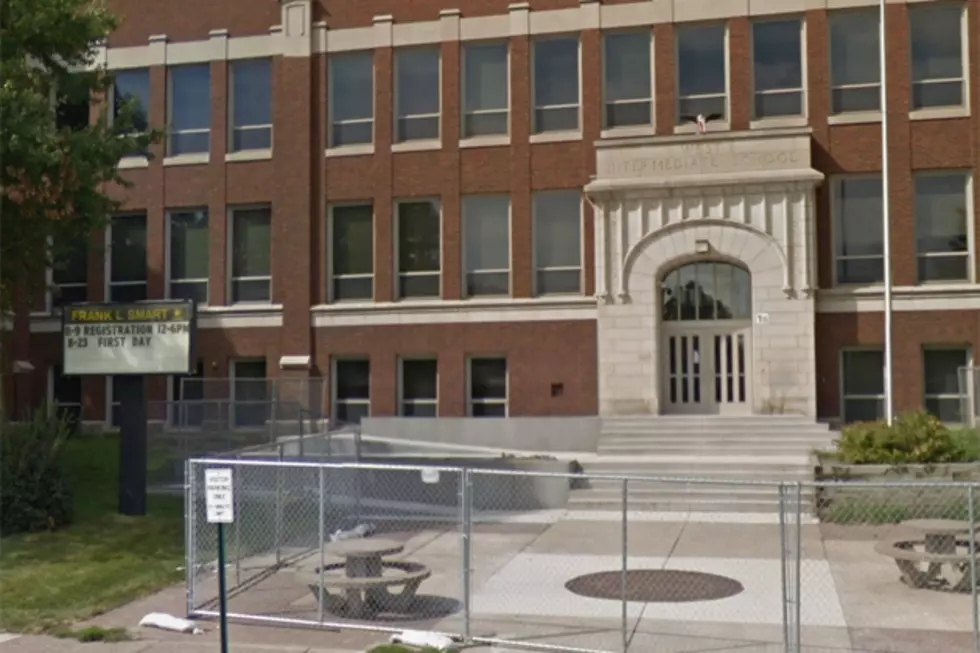 Shots Fired Near Davenport Schools Early This Week [PHOTOS]
Google Maps
Little information is available regarding an apparent shots fired incident that happened near two Davenport schools early this week.
A statement from the Davenport Community School District says that the incident happened after 4 PM on Monday, May 8th.
A group was playing basketball on the courts at Smart Intermediate when words were exchanged between an individual in a passing car and somebody on foot.
The person in the car allegedly showed a weapon and chased the other individual on foot through the nearby Monroe Elementary playground. Neither person was associated with the schools and no students were on Monroe's playground at the time.
A report of shots being fired came from Cedar Street between 4th and 5th. Police have continued to investigate and have more squad cars in the area around the schools.
A listener sent us the message and photos below:
I was at Monroe to pick my kids up from school the day the shooting happened. I happened to turn the corner right before and watched it go down. I decided to follow the shooter and his friend around to take pictures for the police. Not the greatest as to he was running. And I didn't want to get super close for obvious reasons. The white pants was maybe 15. He was a friend of the shooter. They guy in all black was no older than twenty. I'm guessing 18. They fired one shot and ran around the school. They jumped into a car at the sugar shack across from Monroe.

 

They were shooting at an SUV at a stop sign. They fired once. Gun jammed. They then ran around the building. They got into a red four door car.
Here's the statement that was sent to parents and previously posted on the People of Davenport Facebook page: