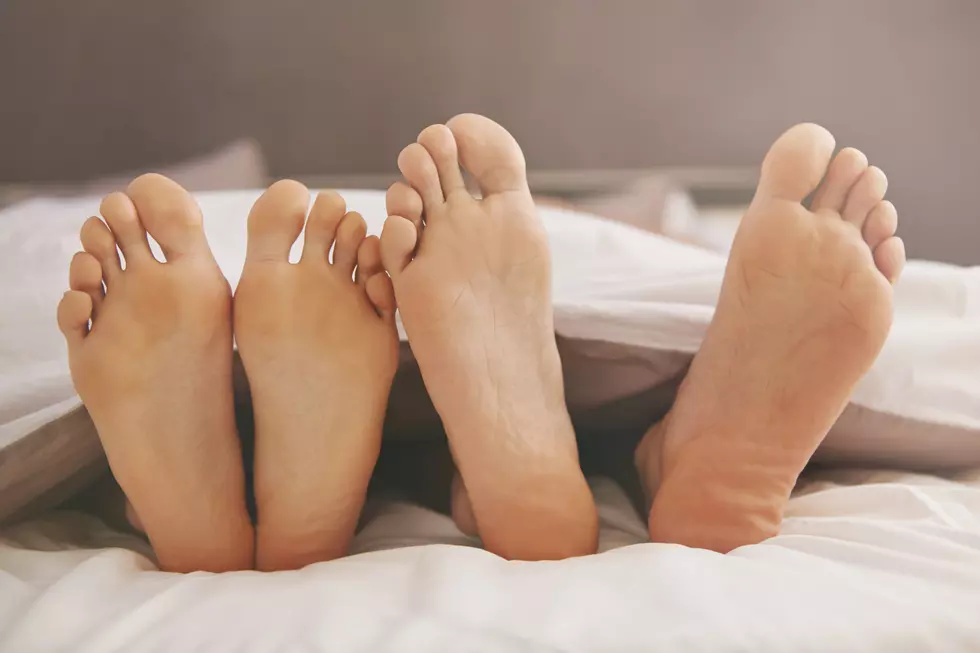 Scientists Have Figured Out How to Keep Feet From Stinking
ThinkStock
Every day when I come home, I like to sit next to my wife on the couch, and we tell each other about our days. Typically, I come in, tell her about my day, she tells me to go wash my feet because they stink. Then, when I come back she tells me about her day.
Scientists in Thailand believe they have solved the timeless issue of stinky feet. They've created a "breakthrough" nanoparticle that can be added to your socks.
The zinc-oxide nanoparticles (ZnO-NPs) have shown evidence of eliminating bromodosis (the smell) and pitted keratolysis (bacterial infection that causes smelly feet).
Researchers are testing the socks at the Siriraj Hospital which is at Mahidol University in Thailand. The Royal Thai Air Force originally developed the socks, and 148 cadets from the Thai Naval Rating School are taking part in the study.
"While completing an internship as a naval officer in the medical department, I saw a high number of foot infections in military personnel. I wanted to find a way to prevent and treat these fungal and bacterial infections and those conditions associated. Previous studies had demonstrated zinc oxide nanoparticles's antibacterial properties therefore my professor Dr. Bunyaratavej, Dr. Leeyaphan and our research team wanted to test the efficacy of this new technology in a real-life setting," lead author Dr. Punyawee Ongsri explained in a press release.
Enter your number to get our free mobile app