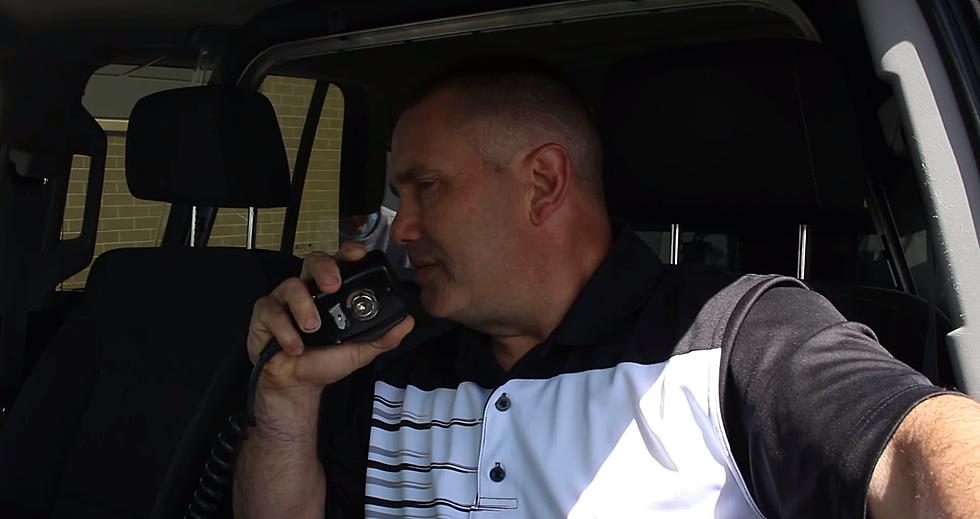 Rock Island Police Officer's Final 10-42 Call After 29 Years of Service
Rock Island Police Department via Facebook
Officer Tyson Nichols has retired from the Rock Island Police Department after 29 years of service with the department.
"I'd like to end my tour of duty today by saying thank you to all the men and women of Rock Island PD, current and past. I'd also like to thank the men and women of RICOMM, for all your great help for all those years of keeping me safe," Officer Nichols, Badge #1174, said in his final call. "I'll be 10-42."
"It's an honor that after 29 years of service, Rock Island Police Department Officer Tyson Nichols has given his final 10-42," the dispatcher announced over the radio. Officer Nichols was a canine handler, friend, and dear officer. He was a representative for the Special Olympics Law Enforcement Sports Run."
The dispatcher goes on to say that Nichols received numerous awards for his outstanding service.
"We'd like to thank him, Officer Nichols, for his dedication. He will be missed forever, and he will forever be a part of the Rock Island Police Department."
The dispatcher shows the personal relationship Nichols had with other members of the department and dispatch by teasing him about some common phrases he would be known to use.
Thank you, Officer Nichols, for your years of service in our community.
Are You QC AF? Take The Test.
If you are from the Quad Cities, there are certain things you do and say that folks from outside the area might not understand. Weather you've lived here your entire life, or just a couple years, it's time to put your QC to the test to find out if you are "QC AF".
Below are 25 questions to test your knowledge and life experience of the Quad Cities. Keep track and see where you rank. Then share it, if you aren't ashamed, to show how QC you are.
25-20 points – You are QC AF!
19-15 points – Reppin' the QC strong.
15-10 points – Average. You put the "C" in the QC.
10-5 points – Do you even QC bro.
5-0 points – Move back to Chicago.