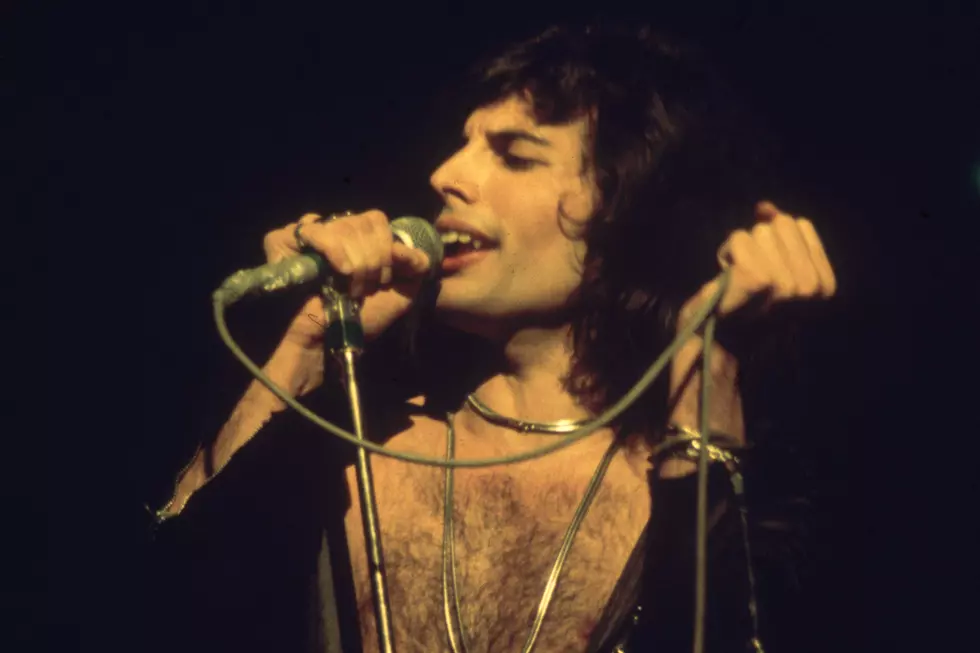 Queen "Live In Concert" Sunday on 97X
Keystone/Stringer, Getty Images
Picture it.  1982.  Michael Jackson releases Thriller, The first CD player is sold in Japan, Tylenol capsules laced with potassium cyanide kill 7 in Chicago, The Times man of The Year is THE COMPUTER, Disney's EPCOT opens and Queen head out on their "Hot Space" tour.  That's right Queen ('82) will be Live In Concert on Sunday with live cuts from Pink Floyd ('88), Pete Townshend ('86), Tom Petty ('02).
97X proudly presents "Live In Concert". Tune in every Sunday night for 2 hours of classic concerts from the biggest names in rock It's Live In Concert, Sunday nights at 8pm, on Your Classic Rock Authority, 97X.
Your headliner for Live in Concert on 97X is Queen on their "Hot Space" tour at National Bowl, Buckinghamshire, England, June 5, 1982
Queen is known as one of the greatest British rock bands to ever take the stage. Their live shows amazed audiences- even the most critical. On the next Live in Concert, we'll listen to a Queen concert from their "Hot Space" tour that captures the band at their absolute best. It was recorded live at the National Bowl in Buckinghamshire, England on June 5th, 1982. Don't miss Queen! They're headlining this weekend's Live in Concert.

 
Plus don't miss live performances from Pink Floyd @ Nassau Coliseum, Uniondale, NY, August 20, 1988
Also a great set from Pete Townshend @ Le Midem*, Cannes, France, January 29, 1986
And don't miss Tom Petty & The Heartbreakers @ Grand Olympic Auditorium, Los Angeles, CA, October 16, 2002
Live in Concert is on every Sunday at 8 o'clock. The perfect way to wrap up your weekend and prepare for the week ahead. By cracking another couple Sunday beers...which are some of my favorite beers of the weekend. To tune into 97X either on the radio at 96.9 fm or on our mobile app on your phone.
LOOK: The Inauguration in Photos