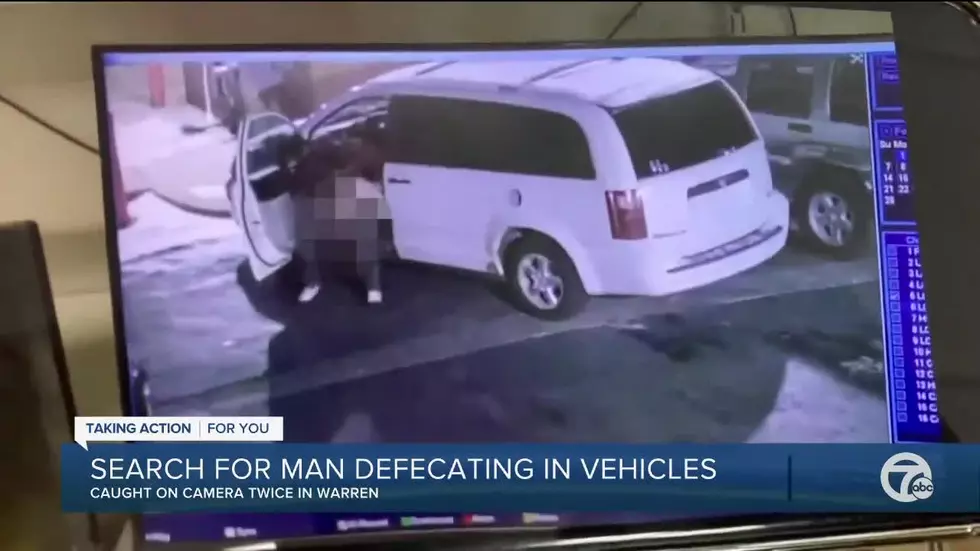 Police on the Scent of Man Who's Been Pooping in Random Cars
Credit: (ABC 7 - Detroit)
There's a a new initiative with the law enforcement agencies throughout the Quad Cities area.  You may have seen in on your local TV stations.  They've joined together with the Davenport Police Department to discuss the continuing issue of stolen vehicles in the area.
Lock It Down, QC is a cooperative effort of area law enforcement agencies to prevent vehicle thefts throughout the Quad Cities.
As you know, auto theft is on the rise in the Quad Cities and it seems like every day there's a news story about another a stolen car.
"Stolen vehicles don't just impact the vehicle owner, but also impact our community as a whole when these vehicles are used to commit other crimes. The simple act of locking your vehicle can help keep our entire community safe." said Rock Island Police Chief, Jeff VenHuizen. Officials outlined three key actions Quad City citizens can take to prevent car theft including:

 
Never leave your car running, even if you have your fob.
Always lock your car.
Never leave your keys in your car."
But there may be another reason, other than grand theft auto, to Lock It Down, Quad Cities.
There's a guy in Michigan who's been going to auto repair shops in the middle of the night . . . and POOPING in random cars.  The cops are trying to track him down.
So far there have been two reports from different auto shops of someone walking into their parking lot in the middle of the night, sitting inside one of the cars there for repairs, and leaving a foul package inside.
The cops are working on tracking the guy down.
7 Fancy Quad City Restaurants