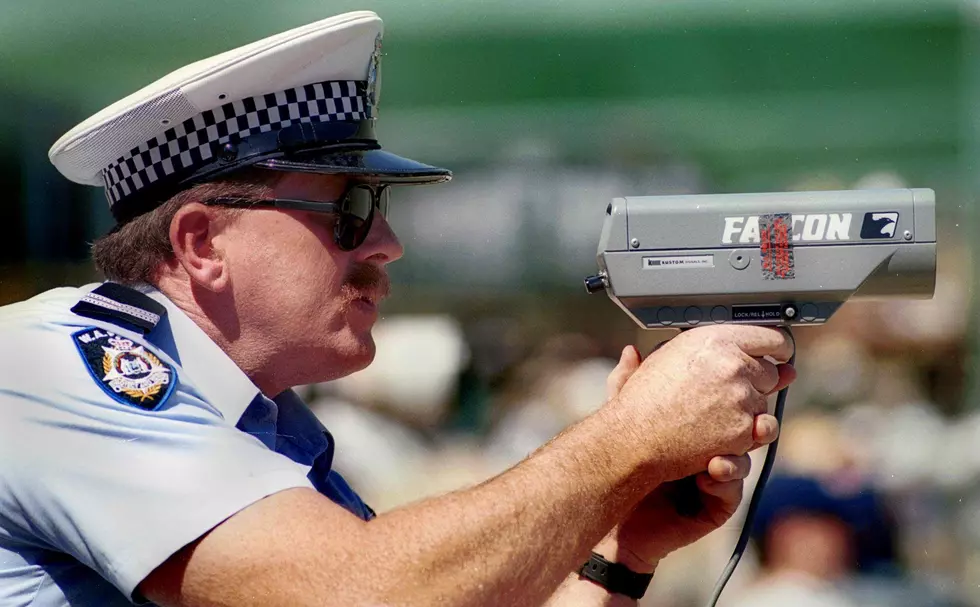 Passenger in Car Travelling 110mph in a 45mph Because His Lady Friend Had to Potty
(Jack Atley / ALLSPORT)
Those of us husbands who still remain chivalrous after years of marriage know, when your gal has to potty, it's go time. Especially if you're on the road and know you're going to be passing a few sketchy gas stations, you're going to push the pedal down a little further to make sure she's got a good toilet in a safe place.
The driver of a car that was clocked at over 100mph told police he was speeding so fast because his passenger needed to use the restroom.
Officers say they arrested Robert Corson after speed radar showed Corson was traveling 110 miles per hour in a 45mph zone.
Officer Nolan Allen said he saw a white Toyota Corolla speeding near Center Road in Fairfield. The car was travelling so fast it appeared to come up off the road's surface after hitting a bump, according to officers.
Allen turned around his cruiser, and caught up to the vehicle as it pulled into a Circle K parking lot, according to Fairfield police Chief Thomas Gould.
The female passenger got out of the car and told the officers she needed to use the restroom. She then entered the Circle K.
Corson was arrested on charges of criminal speed, operating after suspension, violating conditions of release, and operating a vehicle while under the influence. His car was towed from the scene and impounded.
Robert Corson is scheduled to appear in court on November 10th.
Read more at Central Maine
KEEP READING: Here are the most popular baby names in every state
Using March 2019 data from the
Social Security Administration
,
Stacker
compiled a list of the most popular names in each of the 50 states and Washington D.C., according to their 2018 SSA rankings. The top five boy names and top five girl names are listed for each state, as well as the number of babies born in 2018 with that name. Historically common names like Michael only made the top five in three states, while the less common name Harper ranks in the top five for 22 states.
Curious what names are trending in your home state? Keep reading to see if your name made the top five -- or to find inspiration for naming your baby.