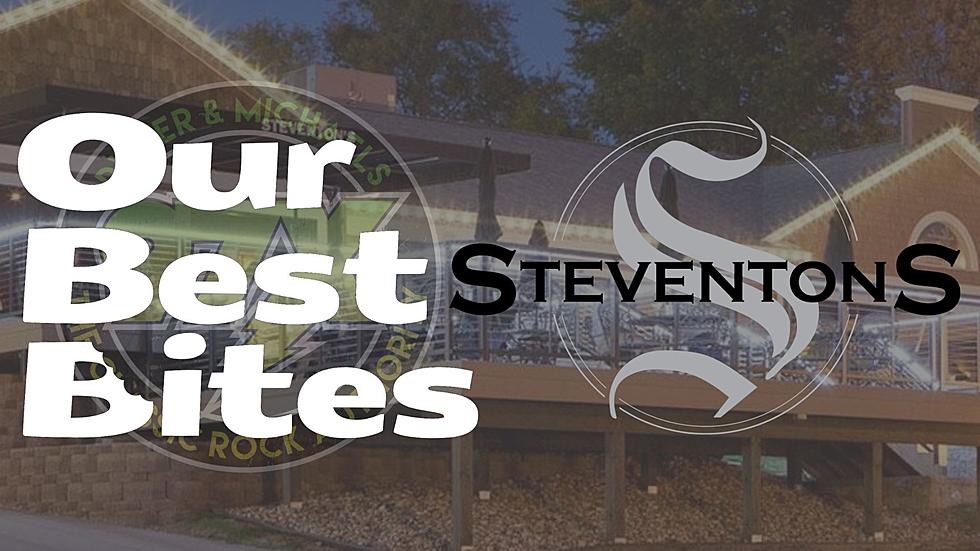 Our Best Bites: Steventon's
Townsquare Media
This week on Our Best Bites, we're back in LeClaire, Iowa with a restaurant that boasts an "experience far above the rest."
Steventon's have been going strong in LeClaire since the early 90's, and if a place has been around for nearly 3 decades, you know they are doing something right.
At the bar, you'll find a massive selection of wine, but what they're really known for is their martinis. They've won the Davenport Martini Shakeoff for the last 6 years in a row.
We were able to try the Blackberry Lemondrop, Lavender Bloom and Spring Fling Martinis.
When it comes to dishes, not only are you getting high quality foods, but you're getting an elaborate presentation as well.
For an appetizer, we tried the Greek Cheese. Fontinella cheese flambéed table side, and served with garlic toast points.
Then, we had a bite of the Saffron Scallops. 4 fresh pan seared scallops with roasted butternut squash, fresh sage, and Grand Marnier butter sauce.
For the main course, we got the 14oz Ribeye. Steventon's hand cuts their ribeyes daily, so you're getting a fresh cut, cut by people who know what they're doing.
You can even enjoy your meal and drinks on the patio, next to their fire table, overlooking the Mississippi from a hilltop. If it's too cold out for that, or you're feeling a white tabletop dining experience, you still will have the beautiful view.
What more could you want?
For dessert, you're in for a treat. Steventon's offers a Bananas Foster prepared right at your table, flambéed and all.
There's so much to try at Steventon's, so be sure to stop out and see them at 1399 Eagle Ridge Rd in LeClaire.
They open at 5pm, so be sure to get a reservation in if you can. They fill up quick!
Are You QC AF? Take The Test.
If you are from the Quad Cities, there are certain things you do and say that folks from outside the area might not understand. Weather you've lived here your entire life, or just a couple years, it's time to put your QC to the test to find out if you are "QC AF".
Below are 25 questions to test your knowledge and life experience of the Quad Cities. Keep track and see where you rank. Then share it, if you aren't ashamed, to show how QC you are.
25-20 points – You are QC AF!
19-15 points – Reppin' the QC strong.
15-10 points – Average. You put the "C" in the QC.
10-5 points – Do you even QC bro.
5-0 points – Move back to Chicago.