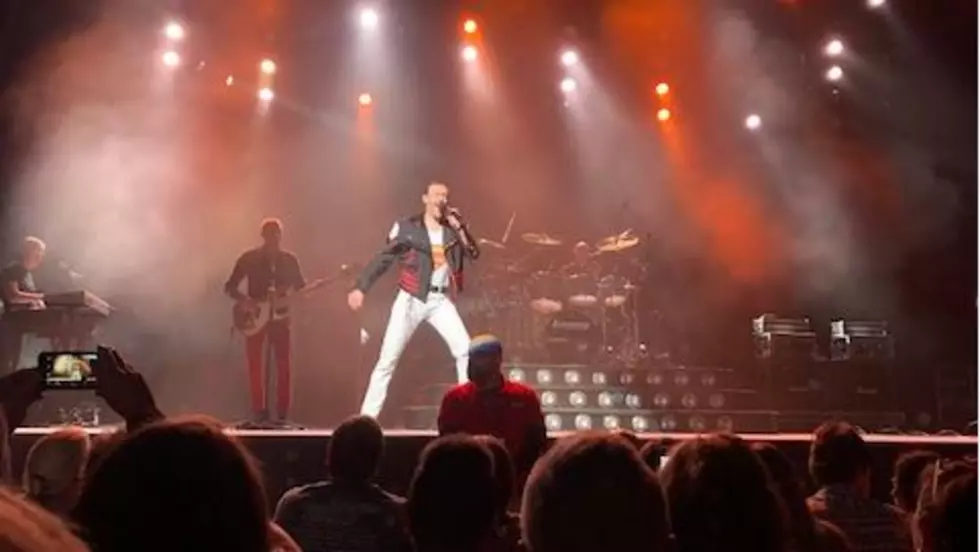 One Night Of Queen Royally Kicks Ass
Townsquare Media
One Night of Queen is coming to the TaxSlayer Center on Friday, and talking with Gary Mullen, remembered my last experience of the show.
---
(2019)- There's no other way to put it. One Night Of Queen at the Taxslayer Center came on stage and transformed the audience into another era. One where Freddie Mercury was alive and well and the band Queen was at the pinnacle of the music industry.
I arrived expecting to have to justify going, but that's the scene when you're seeing a tribute. How good is it going to be? And even if it's great, isn't it still just 'not?' When Gary Mullen, as Freddie, strutted onstage to 'We Will Rock You' the crowd was ready to be rocked, but skeptical. They weren't about to just hand over some 30 years of memories. Mullen was ready for them. After two songs he addressed the crowd. It was clear he wanted people up on their feet and dancing in the aisles.
Over the next two hours he worked, sweat, danced and called out to the crowd the best the band had to offer. By the end, honestly, no one wanted to leave. Here's what you need to know. The voice: It is absolutely there. Closing your eyes during some of the performance actually enhanced the feeling for me. He's clearly got the range, and has studied the vocal gymnastics that were such a huge part of Queen's Success.
His stage presence was step-for-step, strut-for-strut Freddie Mercury. When he came into the crowd, over the barricade and sang 'You're My Best Friend' you kinda felt like he really was.
The band was invisible. Which is to say they were spot on. A few times during the show, I had to remind myself that this was a 4 piece (When the keyboard player was onstage) and a 3 piece making all that racket!  My friend who went with me noticed that the drums were Ludwig, and Roger Taylor never used Ludwigs! And that the guitarist was playing through a Marshall stack instead of the Vox that Brian May used. But the show was about Freddie, and Queen. In that order.
'Keep Yourself Alive' was one of the many highlights, as were some songs you'd never expect to hear. 'Bohemian Rhapsody' was also a memorable moment. Gary Mullen's One Night Of Queen is that and more. It's a night the audience feels like rock royalty.
LOOK: The most famous actress born the same year as you
Many of the actresses in this story not only made a name for themselves through their collection of iconic performances, but also through the selfless, philanthropic nature with which many of them approached their stardom. In an age of flipping the script on societal norms, many of these actresses are using their voices and platforms to be advocates for those who are otherwise unheard.