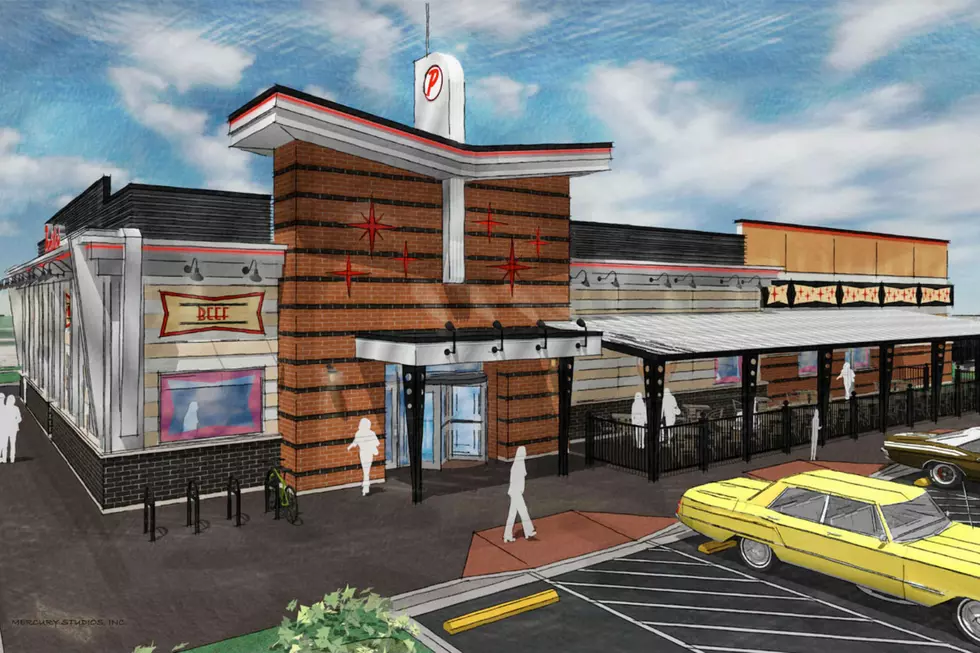 Now It's Official: Portillo's is Coming to Davenport
An artist rendering of the Portillo's Davenport restaurant. (Portillo's)
While everyone was caught up in whether or not the site near the new Costco was the right place for Portillo's we all missed one important thing. There hadn't been an announcement from Portillo's that they were actually coming to Davenport. It just wasn't something that seemed to be on anyone's mind.
We heard from the developer. We heard from the neighbors. We heard from Davenport Officials and politicians. The plan for a Portillo's made through committee; and then the Davenport City Council. At that point visions of cake shakes, beef sandwiches and hot dogs were making our mouths water. Many of us eagerly awaiting Portillo's to turn the first shovel of dirt and build the restaurant; so we can get our hands on a real honest to goodness Chicago style hot dog.
It's official. Portillo's announced their first Iowa store will be on 53rd Street between Elmore and Lorton Avenues. In their announcement Portillo's thanked the "Bring Portillo's to Davenport" Facebook page  and are giving us all an opportunity to sign up for a chance to attend a free sneak peak training meal prior to opening. You can read their announcement and sign up here.