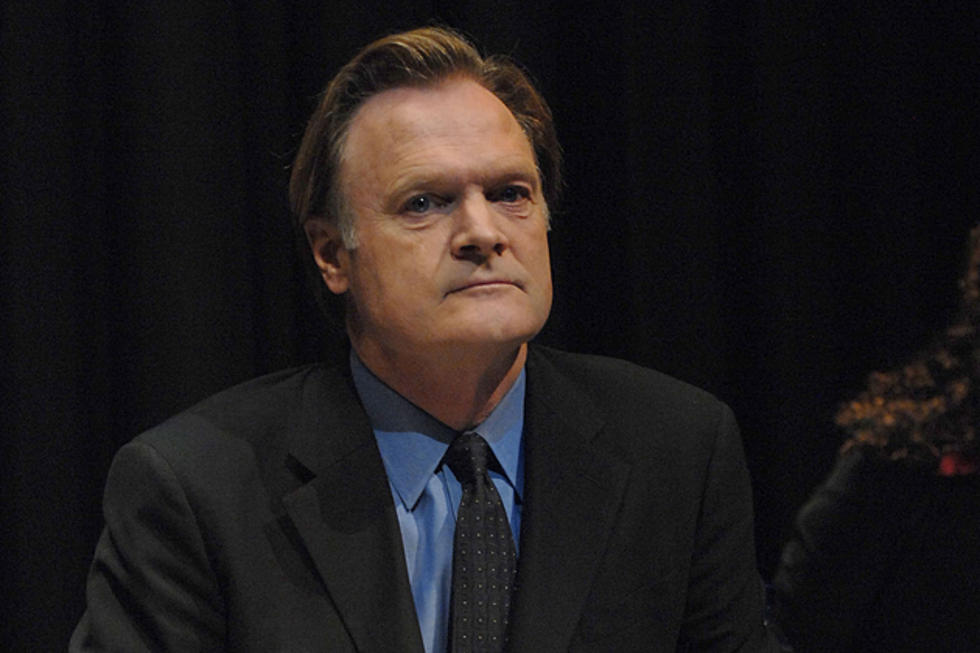 MSNBC's Lawrence O'Donnell Had An Epic Meltdown
Getty Images
MSNBC host Lawrence O'Donnell flipped out on his staff during a taping of his show "The Last Word" a few weeks ago, and some behind-the-scenes footage hit the web yesterday. It's hilarious.
There was something messed up with O'Donnell's earpiece, and on top of that, there was also some loud hammering happening somewhere just outside the studio.
The video is eight minutes long, and it's funny to see O'Donnell try to hold it together while he's recording his lines, but losing it because of the chaos happening in his earpiece.
Some of his best lines include:
"Someone in that control room is out of control."
"Every time we go to a [clip], there's a woman talking in my ear about something that has nothing to do with what we're doing here."
"Stop the hammering up there. Who's got a hammer? Where is it? Where's the hammer? Somebody go up there and stop the hammering. I'll go down to the floor myself and stop it, keep the commercial break going. I don't care who the [eff] you have to call. Stop the hammering!"
"The woman talking in my ear, was talking about the Labor Day special repeatedly!"
"It just [effing] sucks to be out here with this out of control [B.S.]."
"Any [effing] thing can come into my ear at any moment. That's what I know. Anybody, some woman talking about what we're doing after the show."
Last night, Lawrence Tweeted, "A better anchorman and a better person would've had a better reaction to technical difficulties. I'm sorry."