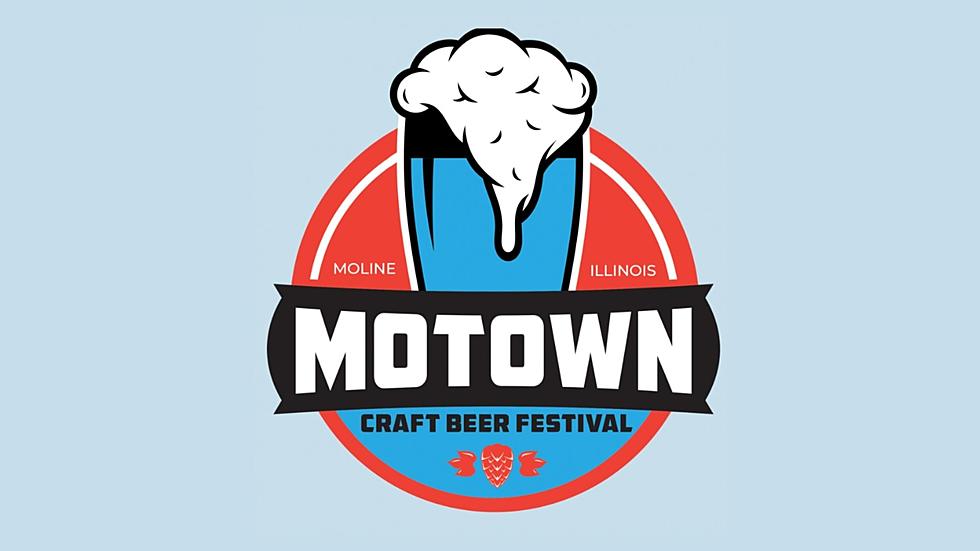 MoTown Craft Beer Festival is TONIGHT!
MoTownMile
It doesn't matter if you just got done running the MoTown Mile & 6K, or you just want some beer, be sure to check out the MoTown Craft Beer Festival. 
Saturday, August 14th from 4-8pm, there will be 35 breweries, food trucks, and plenty of friends. Plus, Hairball will be there at the 97X tent, so be sure to stop by and say 'Hi.'
Downtown Moline is heavily involved with the MoTown Mile this year, so it should be easy to find. The festival takes place at 1400 5th Ave, Moline.
General Admission is 5-8pm, with a $39 entry fee.
VIP Early Entrance is from 4-8pm, with a $59 entry fee.
Featured in this year's Craft Beer Festival:
Galena Brewery
Front Street Brewery
Crawford Brew Works
7 Hills Brewing
Potosi Brewing
Backpocket Brewing
Goose Island
Elysian Brewing
Breckenridge Brewery
Golden Road Brewing
Spoetzel Brewery
Kona Brewing
Bell's Brewery
Sweetwater Brewing
Alaskan Brewing
Brewdog Brewing
Destihl Brewery
Millstream Brewing
Deschutes Brewery
Lena Brewing
Whole Hog Beer Co.
Point Brewing
Collective Arts Brewing
Great Revivalist Brewing
Nerdspeak Brewery
Twinspan Brewing
The Long Drink
Geneseo Brewing
Radicle Effect Brewerks
Industry Brewing Co.
Wake
Midwest Ale Works
Five Cities Brewery
O'Dell Brewing Co.
4 Hands Brewing Co.
Bootleg Honey Hill Mead
Cider Boys Hard Cider
Woodchuck Hard Cider
Seattle Cider Co.
Virtue Cider