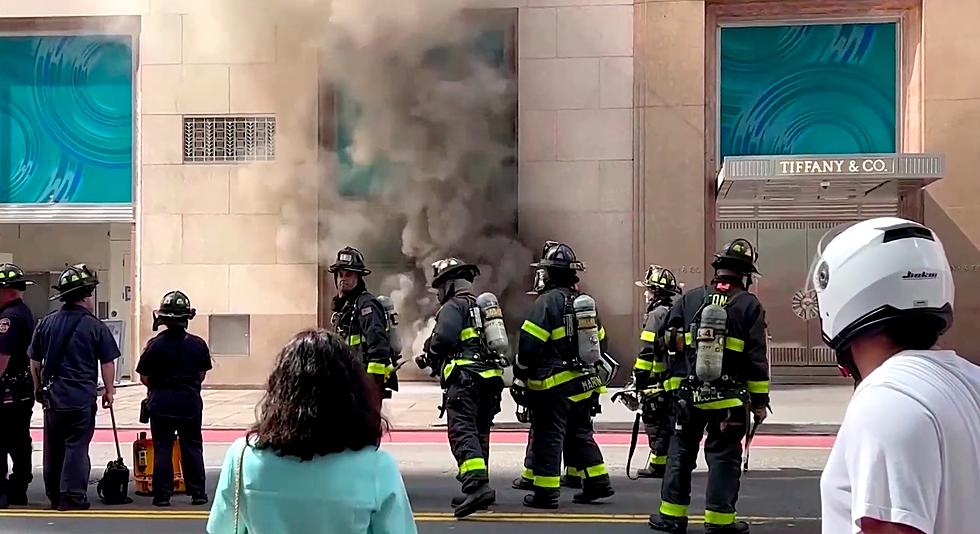 New York Tiffany Store Caught Fire Right After A 3 Year Renovation
@Reuters Twitter
On Thursday morning, the flagship Tiffany store located in Manhattan experienced a fire, according to the New York Fire Department.
Manhattan, New York
At 9:38 a.m., the department received a report of a transformer fire. However, there were no immediate reports of any injuries. Fire officials called Con Edison, a New York utility company, to the scene.
due to an electrical malfunction.
Putting Out The Fire
Firefighters were observed on live video, shooting water from hoses at the store shortly before 11:30 a.m., causing smoke damage on the store's facade. However, the fire department put out the fire by noon. Alfonso Quiroz, a representative for Con Edison, reported that there were no power outages as a result of the fire, although Con Edison crews were working to make repairs.
Just Renovated
The jewelry store underwent extensive renovations lasting nearly three years, which were completed in April, and reopened. The company claimed that these renovations represented its first "holistic renovation" since its opening in 1940.
Tiffany's president and CEO, Anthony Ledru, described the reopening as a significant achievement, setting "a new bar for luxury retail on a global scale."
In conjunction with the reopening, the company launched a range of exclusive designs and unique creations, including diamond watches and a new design for "the legendary 128.54-carat Tiffany Diamond."
Step Inside This Huge, Classic $30 Million Illinois Mansion
A $30 million mansion in Chicago is on the market and it's the definition of classic.