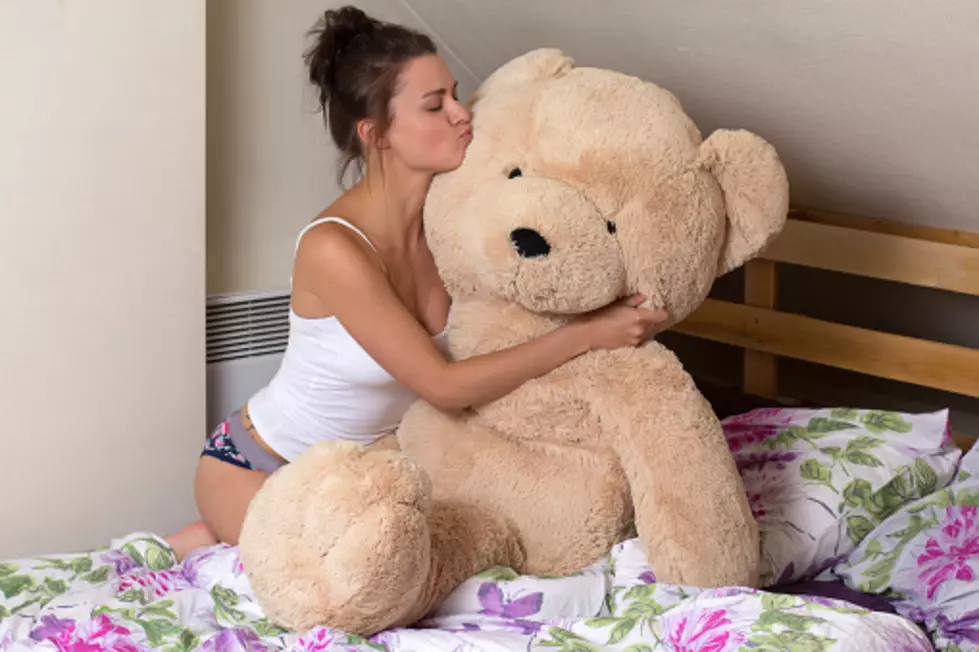 Man Wiggled His Way Inside Girlfriend's Giant Teddy Bear To Hide From Police
Getty Images/iStockphoto
An 18-year-old car thief attempted to hide inside a Teddy Bear to hide from the police after stealing a car.
The young adult identified as Joshua Dobson from Spotland, Rochdale stole a Mitsubishi ASX and also failed to pay for fuel back in May.
Dobson decided to dodge authorities by going to his girlfriend's house and hiding in a creative spot. He cut a hole into the bottom of a giant teddy bear and wiggled his way inside.
However when police searched the property, they "noticed a large bear breathing," only to find Dobson hidden inside the stuffed animal.
Photos posted by GMP Rochdale show how Dobson tore the bear open from its bottom where he then climbed inside to hide.
"A wanted car thief who tried using a teddy bear to hide from our neighborhood cops out looking for him last month has been put behind bars for nine months," a Facebook post from GMP Rochdale read.
"When we saw this large bear breathing during a hunt for a thief we thought something wasn't right... then we found our suspect stuffed inside!" GMP Rochdale tweeted.
"He's now stuffed behind bars after being sentenced last week for theft of a motor vehicle, driving while disqualified, and making off from a petrol station without payment."
Hopefully, his cellmate is as cute and cuddling as this teddy bear... Would not be a good idea to get stuffed inside him though...
Read More Here: FOX News
Quad Citizens Quit Their Jobs in the Most Epic Ways
Need some motivation to quit your job? These true stories might give you the push you need.