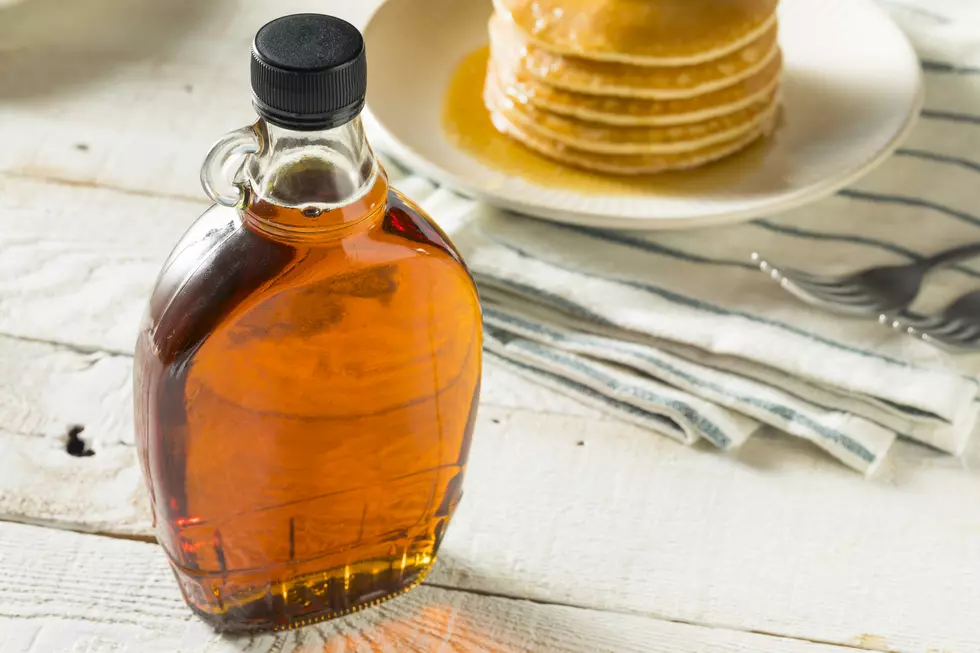 Man Seduces Coworker With Maple Syrup, Secretly Records Sexual Interaction
Getty Images/iStockphoto
Who would've guessed a guy who would randomly get naked and cover himself in condiments might be creepy?
52-year-old Robert Somley is a landscaper in Monroe, Connecticut. He and a 48-year-old female coworker were recently working at a home when he said he needed a break. 20 minutes later, she went inside and found him naked, watching porn, and covering himself in maple syrup.
Shockingly, she said that was a turn on and asked if she could join in. According to the police report, they did some foreplay stuff involving the syrup and also brought some blueberry jelly into the mix.
The woman found out later that Robert had taken a video of the entire thing with his phone. Even though she was cool with all the syrup and jelly play, she wasn't okay with him recording it without her permission.