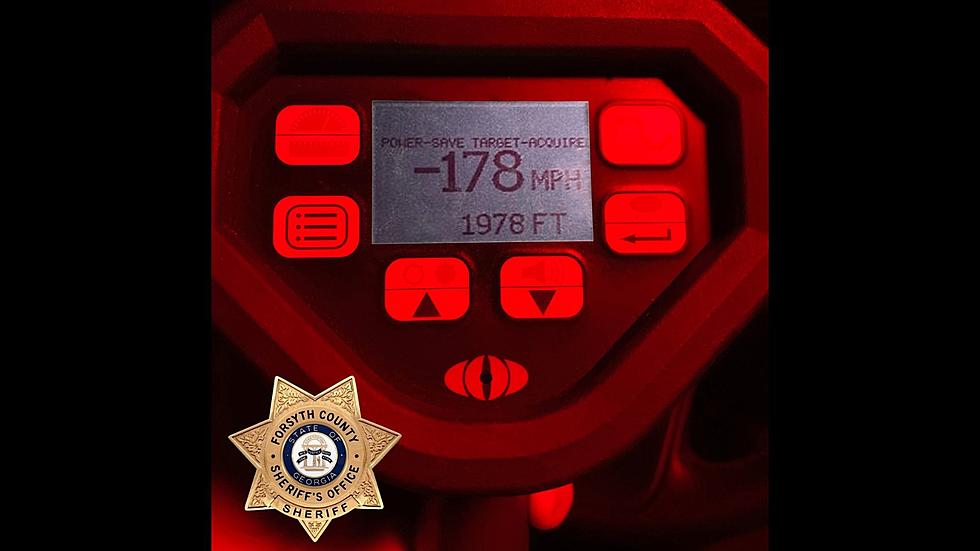 Man Clocked Driving 178mph in Ferrari – 118mph Over Limit
Forsyth County Sheriff's Office
On Saturday morning, a driver was spotted going more than 100 miles per hour over the speed limit in Forsyth County, Georgia, surely looking like a blur to the officer it passed.
Deputies say they clocked a Ferrari going 178 miles per hour on the Georgia 400 headed south out of the county.
"There are no justifiable reasons for going that fast. Even if you aren't concerned about your own safety, you are putting others at risk if something goes wrong," the Forsyth County Sheriff's Office said in a statement.
Forsyth County Sheriff's Office shared a photo of the radar gun, showing the target was moving at 178mph, but what they didn't say was if the driver was apprehended.
Georgia has a special law called the Super Speeder Law, which goes into effect when drivers are going 75 miles per hour or faster on a two-lane road, or 85 miles per hour on other roads and highways. If you're caught, you can expect an extra $200 in fines to be added to your ticket.
In Iowa, the Iowa State Patrol busted three drivers in one day with speeds exceeding 100 miles per hour, which they shared in a Facebook post.
From the Iowa State Patrol Air Wing, Trooper-Pilot Grim along with Troopers on the ground, busted the speeders whose speeds included:
Of the driver's cited, two drivers were teenagers, one of them only driving on an instructional permit.
"This reckless driving HAS to stop!" Iowa State Patrol said.
Last year we had the opportunity to talk with Trooper Pilot Grim, who was able to explain how the Iowa State Patrol Air Wing can assist the Troopers on the ground with catching speeders and other criminals.
LOOK: 25 must-visit hidden gems from across the US
From secret gardens to underground caves,
Stacker
compiled a list of 25 must-visit hidden gems from across the United States using travel guides, news articles, and company websites.