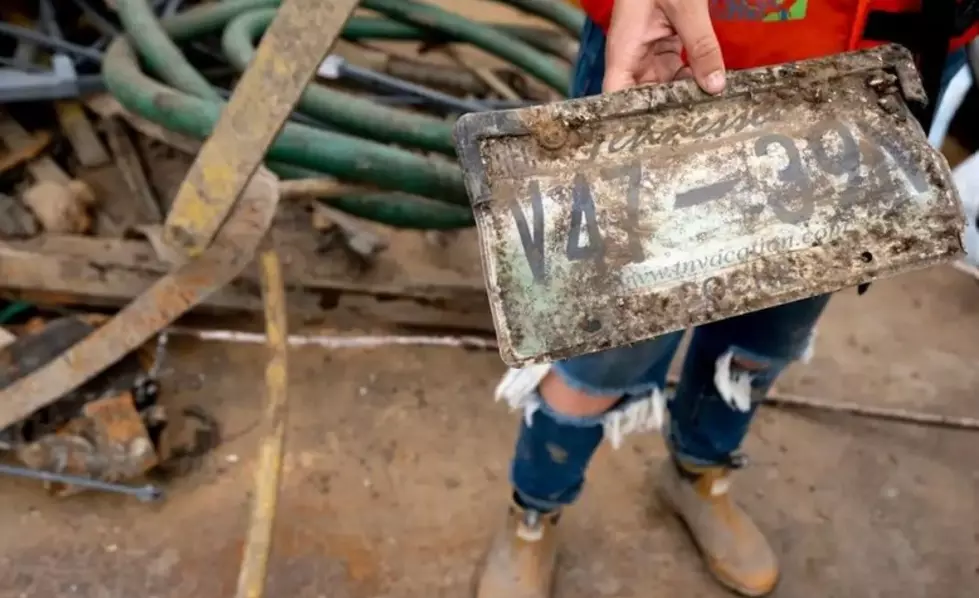 Living Lands & Waters Helps Police Recover Vehicles from Ohio River
Living Lands & Waters via Instagram
This week, Living Lands & Waters partnered with the Hamilton County Police Association Underwater Search and Recovery team to pull a total of twelve vehicles from the bottom of the Ohio River.
"We were stoked to get the opportunity to clean the river, while hopefully providing answers to some missing vehicle cases," the group wrote on Instagram.
The team has covered over 26 miles of river, recovering a total of 10 cars so far, with more planned extraction.
Living Lands & Waters is providing the machinery and covering their own expenses to remove the vehicles from the waterway.
According to WYMT, seven police divers also assisted with this recovery, with Cleveland's Criminal Investigations Section of their police department processing the vehicles recovered to make sure none are tied to crimes, like missing persons reports or cold cases.
Living Lands and Waters, started by Quad-City native Chad Pregracke, is known to be the only "industrial strength" river cleanup organization. The organization travels the Mississippi River, pulling debris and trash from the waterways.
Since the founding of the organization, the group has involved over 120,000 volunteers who have helped to remove 12,663,579.
Their workshops, which teach students and adults alike the importance of maintaining our waterways, and open eyes to the pollution problem they see every day, have reached 11,300 students.
Living Lands and Waters Barge Party shows the highlights of the year's recoveries, showing anything and everything you could possibly find floating or sunk to the bottom of the Mississippi River. Items vary from cars, mattresses, mannequins, you name it, they've found it.
Chad Pregracke is also spearheading the project of the Bison Bridge, which will take over the I-80 river bridge.
His plans, at a very basic explanation, would turn the bridge into a national park, allowing Bison a place to roam, graze, and live in an area where they used to roam freely.
Feel Like Royalty? You Can Buy This Actual Illinois Castle For Under $700K
A castle in Chicago is on the market for less than $700k to make you feel like a Midwest princess.