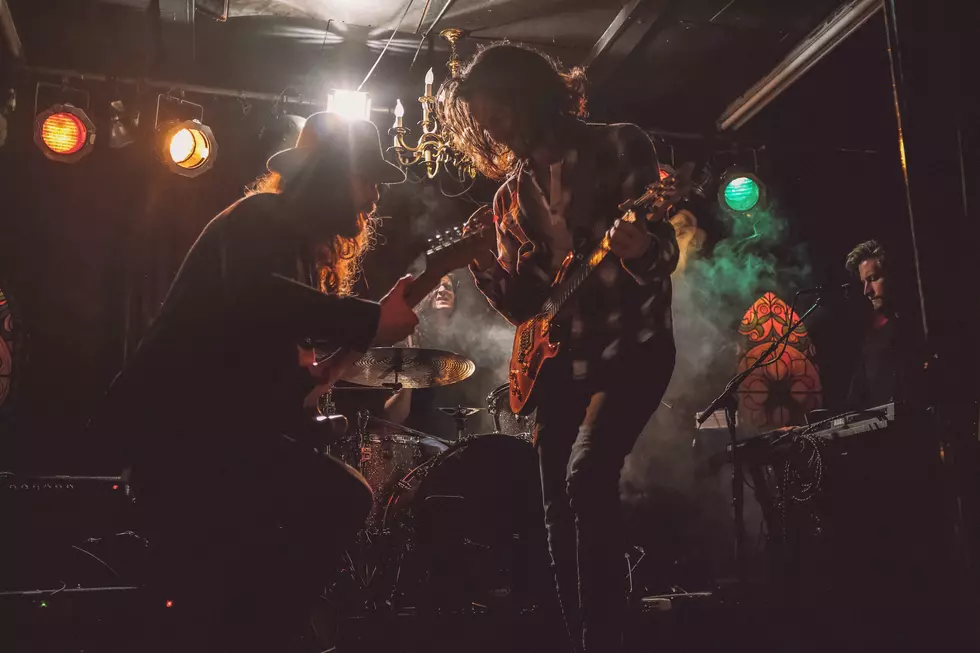 Live Music For St. Pat's Day This Weekend
Photo by NeONBRAND on Unsplash
St. Patrick's Day is gonna ROCK!  Here's the list of places to go for live music (and probably green beer)
Here's what's going on this weekend! Support your local musicians, bars & servers in any way you know how.  Even if it's contributing to paypal/venmo to your favorite band. Here's a full list of who's where...or at least the list I found. If we missed you just let us know. This list is, of course, subject to change...but here's what we have at the moment!
Thursday
Doc and Delilah at The Faithful Pilot
Open Mic Night w/ Ky & Ty Acoustic Duo @ Green Tree Brewery
Friday
Roadside Circus, Bad Hair @ Mississippi Valley Fair's St. Patrick's Day Party
50 Shades of Rock @ Hawkeye Sports Bar and Grill
Angela Meyer @ Unimpaired
Soul Storm Live at The Gypsy Highway
Bobby Ray Bunch @ Front Street Taproom Presents
Stephen Paul Live @ Public House
Saturday
Doug Brundies, North Of 40, Electric Shock, Casey Muessigmann, Tomb, Project X @ Mississippi Valley Fair's St. Patrick's Day Party
Wild Oat's @ Murphy's Pub, DeWitt
Funktastic 5  @ Tangled Wood's Shamrock Shakedown!!
Scott Stowe, Karl Beatty, Molly Durnin @ Harrington's Pub
Cal Stage @ Gypsy Highway
Dead Ginger, Northbrook, & St. October @ The Mound
Code 415 @ Harley Corin's
BAD HAIR Unplugged @ GypsyHighway
Corporate Rock at The Quarry
Blues Rock It @ Kavanaugh's Hilltop Bar & Grill
Jordan Danielsen @ Galena Brewing Company
Dave Ellis at TUGGERS
Ky&Ty @ Green Tree Brewery
Casey Muessigmann @ Kilkenny's with Hawk McIntyre & Ted Stockton
Funky Mojo Daddy @ Rhythm City Casino
MOLLY DURNIN. LEVI CRAFT. MD MONCADA @ 1117
Acoustic Knights Live @ Bootleg Hill
UPCOMING EVENTS:
If you have any shows coming up that you'd like to promote here on 97X.com and when we talk about it on the air, let me know.  Just email billstage@97X.com and we'd love to get the word out about live music.  It's been a rough road for bars & bands for the foreseeable future so let me know how we can help.
To add your event, send the info to BillStage@97X.com
LOOK INSIDE: Kid Rock Is Selling His Grand $2.2 Million Detroit Mansion