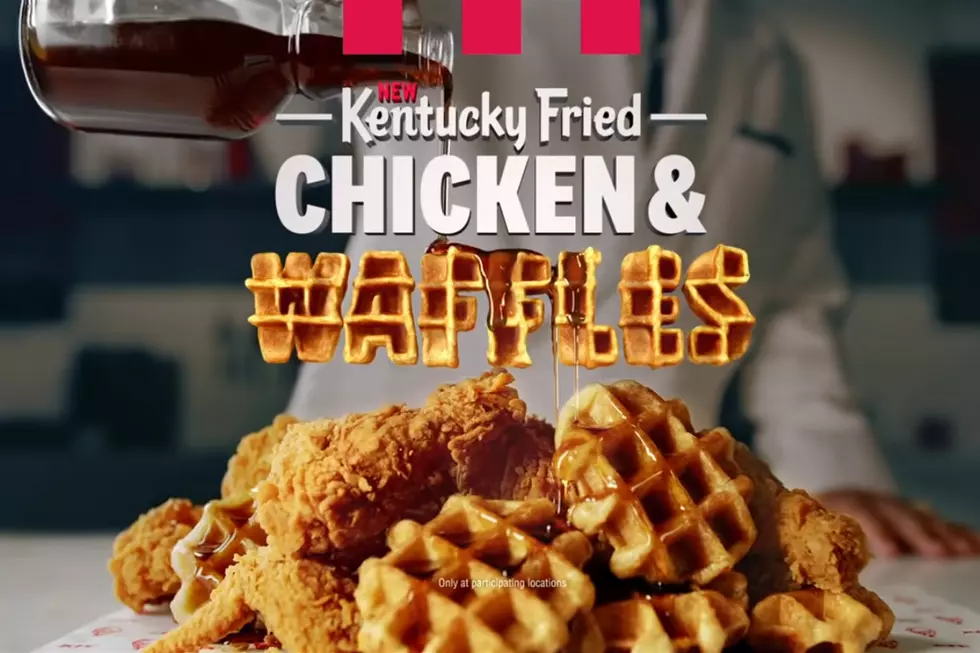 KFC's Chicken and Waffles Go On Sale Nationwide Today
KFC
It doesn't matter if they're the last one on the chicken-and-waffles train, KFC is still on the train. Finally!
Earlier this year, KFC tested the southern breakfast combo in North and South Carolina. Starting today, they're taking chicken and waffles nationwide. Two styles of the combo will be on the menu for the rest of the year.
For $5.49, you can get a plate with Belgian Liege-style waffles topped with extra crispy fried chicken and a side of Mrs. Butterworth's syrup. Or for $5.99, you can get Hot Honey fried chicken between two waffles as a sandwich.