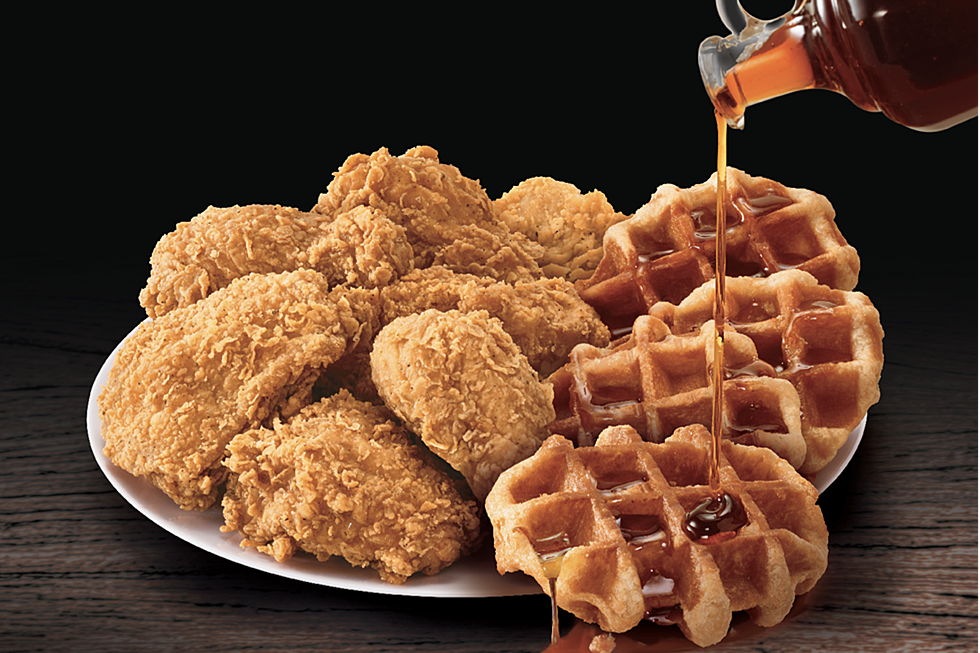 KFC Is Finally Getting on the Chicken and Waffles Trend
KFC
This is a real testament to how slowly giant bureaucracies can move. America's most prominent fried chicken restaurant is finally getting in on the chicken-and-waffles trend that exploded like a decade ago.
KFC just started testing a chicken and waffles combo at two stores in North Carolina and one in South Carolina. If you order the combo, you get two square Belgian waffles and two pieces of fried chicken, plus some butter-flavored syrup.
And if the test goes well, KFC will expand the item to other cities at the end of July. So don't screw it up Carolinas!