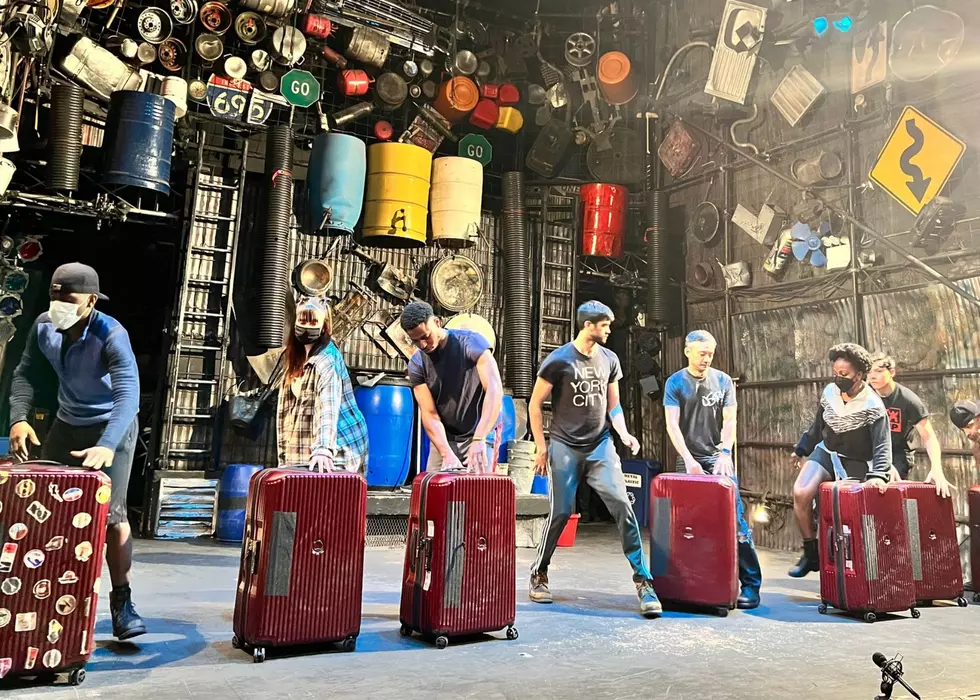 STOMP Bringing Its Unique Percussion To The Adler This Winter
STOMP Facebook
STOMP, one of the most memorable percussion shows in recent memory, is coming to the Adler Theatre this winter.
You've likely heard of or seen STOMP at some point. It is a long-running show (nearly 30 years old), consisting of an eight-member troupe that creates compelling musical rhythms with everything but traditional percussion instruments. No drums here. To lay down the beat, according to the release from the Adler Theatre, they will use things like matchboxes, wooden poles, brooms, garbage cans, Zippo lighters, and hubcaps. It really is so cool to watch.
Check out what the STOMP London troupe did with just trashcan lids. 
STOMP will be making their return to the Adler Theatre on January 19th, 2023 (which is a Thursday) at 7:30 p.m. 
Tickets for STOMP will go on sale on Friday, October 7th at 10:00 a.m. You'll be able to get those at the Adler Theatre Box Office or at the Ticketmaster link here. Tickets are $33, $53, or $63.
Here's what STOMP can do with basic Zippo lighters. Can you do this?
According to STOMP's website, they were established in NYC in 1994. The North American tour of STOMP will also be doing shows in Cedar Rapids and Ames, and later Iowa City and Peoria after their stop in Davenport. Their website also says that the show lasts for 1 hour and 45 minutes without an intermission.
The Adler calls STOMP "an unforgettable experience for audiences of all ages". You can get more details about the show at the Adler Theatre's website here.
You Can Book These Adorable Cabins In Starved Rock State Park
Getaway, a chain of cabins, has opened up an outpost in Starved Rock State Park. See the pics of the cabins!
10 Best Places To Get Coffee In The Quad Cities
This list is 10 of the best places that you can only find in the Quad Cities. This list is in no particular order, but here are 10 of the best places to get coffee right here in the Quad Cities.