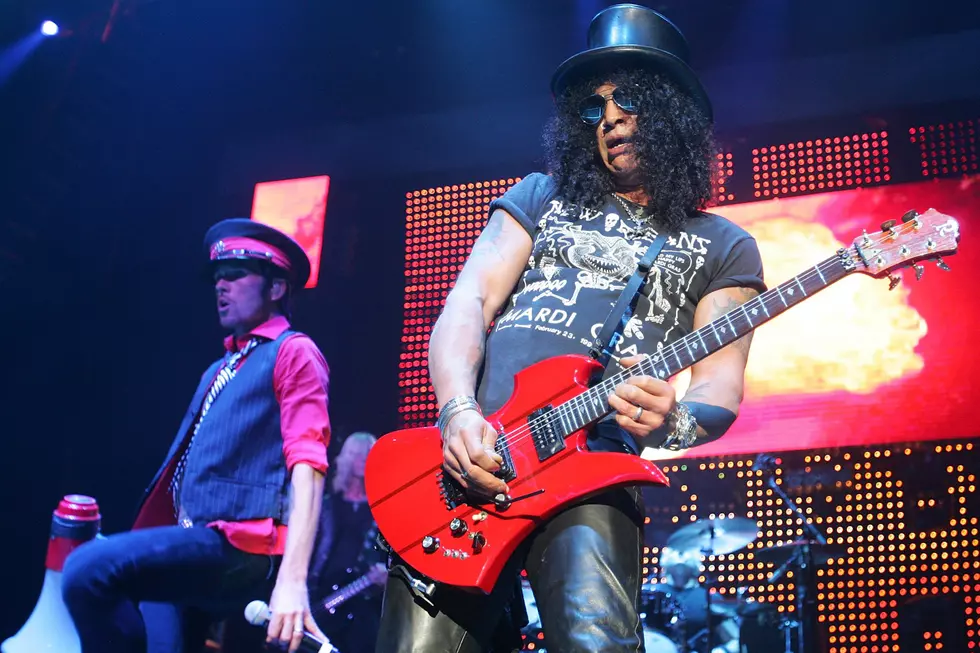 How Slash Finally Got Off Drugs in 2005
Ethan Miller, Getty Images
Guns N' Roses guitarist Slash recalled how he finally got off drugs in 2005 after having returned to substance abuse during his time with Velvet Revolver, and admitted it had been "my own fault."
He said the period after his departure from GNR in 1996 had been difficult, and he'd become a "textbook" victim of the downside of the rock 'n' roll lifestyle by the time Velvet Revolver formed in 2002. That band included singer Scott Weiland, whose own addiction issues caused his death in 2015.
"Just because of the nature of the band – and it's my own fault – but within that context it was easy to do," Slash told Belfast Live in a recent interview. "I got completely strung out again and at that point I realized there was nothing about being strung out that reminded me of anything like when I first started doing drugs. It was pretty miserable."
He recalled that "after that, with alcohol, nothing was doing it for me and I decided I had to stop. I had two kids and I was living in a hotel because I couldn't be around them. … I needed to go to some sort of facility and just get away from everybody for a month."
He "really embraced" the rehab experience and found he was able to redirect his energy from "self-destruction … towards music." "I have definitely been fortunate," he added. "When I was growing up and being around musicians that my parents knew, there were people who couldn't imagine being sober because they thought that was the nucleus of their whole creative existence.
"It didn't really have anything to do with the creative for me. It was really extra-curricular activity to do in between stuff. So I definitely feel fortunate that I didn't fall into a complete creative block because I wasn't high."
Guns N' Roses Lineup Changes: A Complete Guide (We Think)