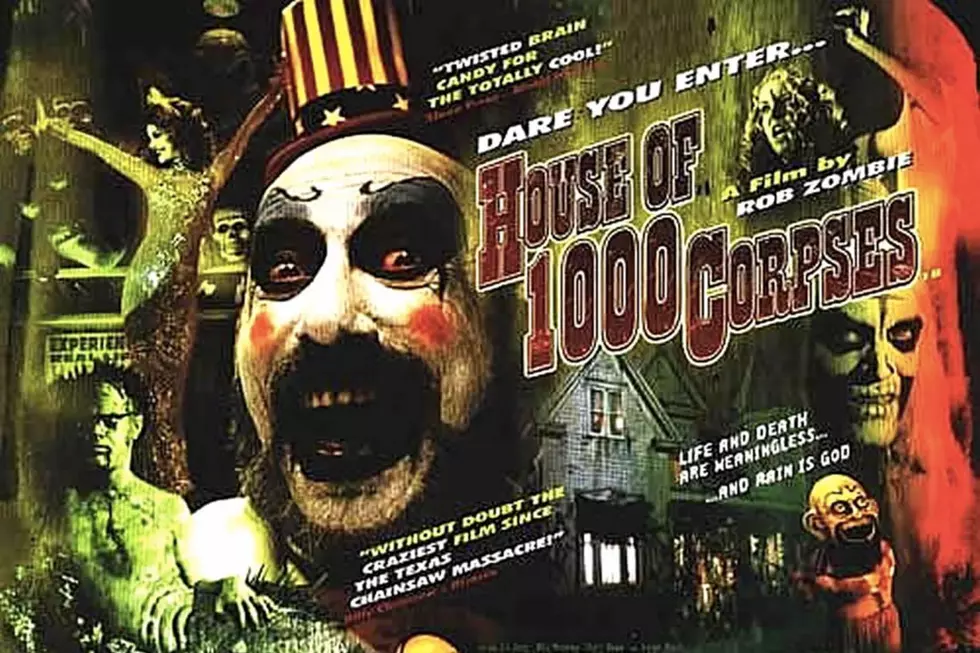 House of 1000 Corpses Actors Come to Rock Island this Weekend
Lionsgate
Are you a horror movie fan?  I love them.  When I was growing up I bought a Fangoria magazine every chance I would get.  I would take the posters and hang them on my wall right along side my Guns n' Roses and Metallica posters.
Nightmare on Elm Street has always been my favorite. I remember an older brother of one of my friends was watching it and I walked in on the Johnny Depp scene and it blew my mind.  I was horrified and somewhat intrigued.
What was the story behind that scene?  Why was there someone sucking him into the bed?  I had to learn more and became obsessed.
I also am a fan of Rob Zombie.  And when he came to town I was able to interview him on the day he won the rights back for House of 1000 Corpses which is one of my favorites.
Midwest Monster Fest presents the Pop-Up Horror Market!
On Saturday, May 22nd from noon to 7 at the Rock Island Country Fairgrounds...come meet House of a Thousand Corpses Dr. Satan (Walter Phelan) and Rufus Firefly (Robert Mukes).
They'll also have artists, authors, mask makers and lots of horror related vendors and  including sideshow acts all day by Cheap Thrills Circus Sideshow, , Jacob The Freak and The Matt Nicke!
If you're into creepy carnival games...this is the place for you.  Awhere 100% of proceeds goes to "Fosters Voice" Suicide Awarness campaign.
Tickets are six dollars in advance and ten dollars at the door and you can get them at Co-op Records in Moline or at MidwestMonsterfest.com
Indoor and Outdoor Event Rain or Shine
10 Illinois Towns That Are Hard To Pronounce