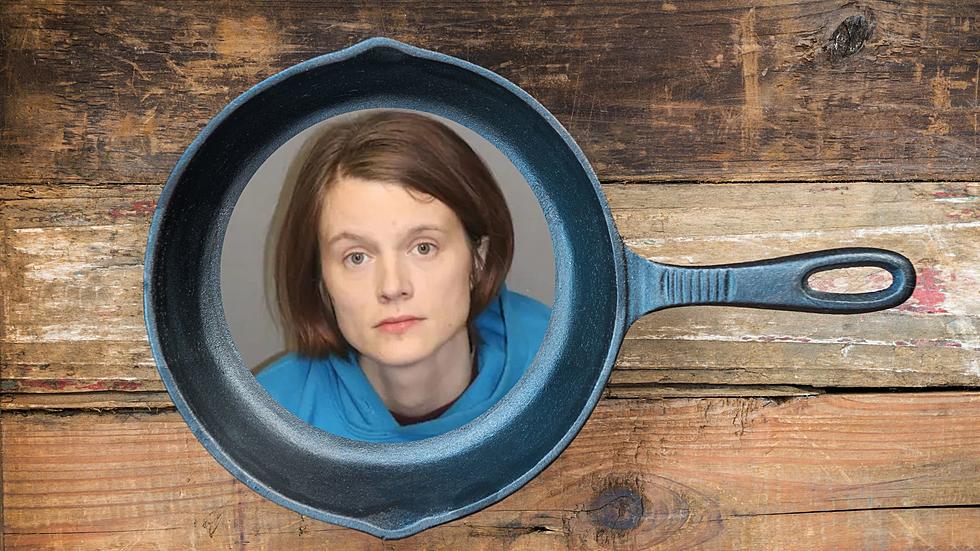 Homeowner Shoots Naked Woman Who Broke In And Attacked
Canva/ Carroll County Sheriff's Office
Authorities in Austinville, Virginia have an investigation just about wrapped up after an incident involving a break in, a naked woman, and someone being shot.
The Carroll County Sheriff's Office responded to the report of a shooting on February 26th, at a home located at 2655 Loafers Rest Road in Austinsville.
When deputies arrived, they found a woman who had been shot in the leg, and first responders took her to the hospital for treatment.
After speaking with the owner of the home, who cooperated with authorities, he reported hearing a noise coming from the rear entrance of the home, so he went to see what the commotion was.
When he got to the backdoor, he found an unknown woman coming through the door, not wearing any clothing whatsoever. She immediately began swinging a cast iron frying pan at the homeowner, hitting him multiple times.
The homeowner struggled with the woman momentarily, but was able to force her from inside the house. However, the woman went to the back porch, where she started to flip electrical breakers on and off, and beat on the kitchen window.
According to the homeowner, the woman repeatedly told him to get out of her house, though he's the one who lives and owns the house.
Before she could get back in the house, the homeowner grabbed his gun and shot the woman in the lower leg.
Authorities have identified the suspect as 35-year-old Paula Michelle Locklear. Once she was released from the hospital, she was charged with felony breaking and entering, assault and battery, and damaging property.
She's awaiting arraignment in Carroll County General District Court.
Authorities have decided the homeowner will not be charged, as they've ruled the shooting as self defense.
Read more at Fox 29
LOOK: Things from the year you were born that don't exist anymore
The iconic (and at times silly) toys, technologies, and electronics have been usurped since their grand entrance, either by advances in technology or breakthroughs in common sense.
See how many things on this list
trigger childhood memories—and which ones were here and gone so fast you missed them entirely.