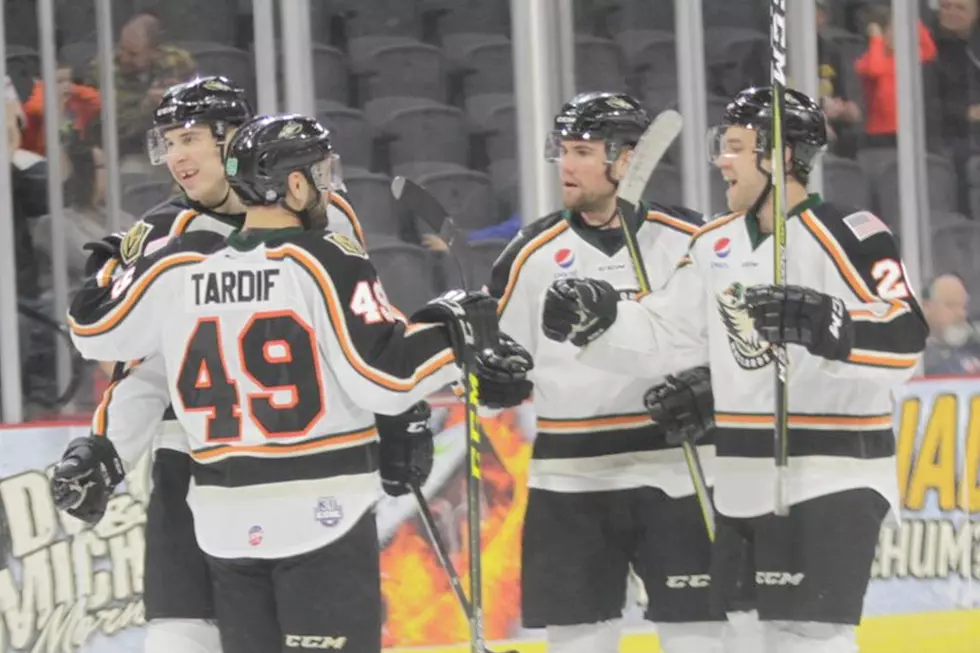 Hockey Returns This Fall To The Quad Cities!
Quad City Mallards
The Quad Cities has proven that we are a hockey town. Over many years, leagues, and teams, the fans remain faithful to the energy, skill, and excitement that a night out at the 'Marsh' provides. And if today's press conference (Noon CST) at the TaxSlayer Center follows suit--some new faces will be announcing a new team -- and most-likely a new league, for the next generation of hockey fans to get excited about!
When the Mallards pulled up stakes at the end of last season, a hush came over the faithful followers, wondering what would become of the game they grew to love watching. We spoke with the outgoing Mallards owner, the manager of the arena, and some other folks who wondered if hockey was hearing its' final horn in the Quad Cities.
But I never for a second thought hockey would disappear. There is too much support, and teams find fans to play in front of. So that brings us to the announcement later today. I have no official word. But nobody is gathering the the hungry media types to say, "Yep--hockey is never coming back folks...thanks for coming." I expect quite the opposite: Watch for a proud Scott Mullen, who always plays his cards close to the vest, to introduce a new, fresh group of Hockey fans and business owners to announce a multi-year deal to keep hockey on the ice, and fans in the seats. The only things I can't predict are the league, and the team name. But what the heck, I'll go out on a limb and say Southern Professional Hockey League will be the new home of the Mallards. Yes, I'm also predicting the name to stay the same. Hey, when you're hot you're hot. Even though there will be some wrangling with the ECHL, the Mallards name only has value in the Quad Cities, and the ECHL would have already been sticking a team here if they were going to stay involved in the QCA. And the SPHL needs another midwest team to play in a division with Evansville, and Peoria (an I-74 rival with the Rivermen? Are you kidding? Take my money now.)
Countless Quad City kids have grown up in hockey camps, travel teams, pick-up games and pond hockey since the pro version debuted in 1995--and the TaxSlayer Center and its' new partner will ensure the game will reach the next generation as well. And that's something to cheer about.