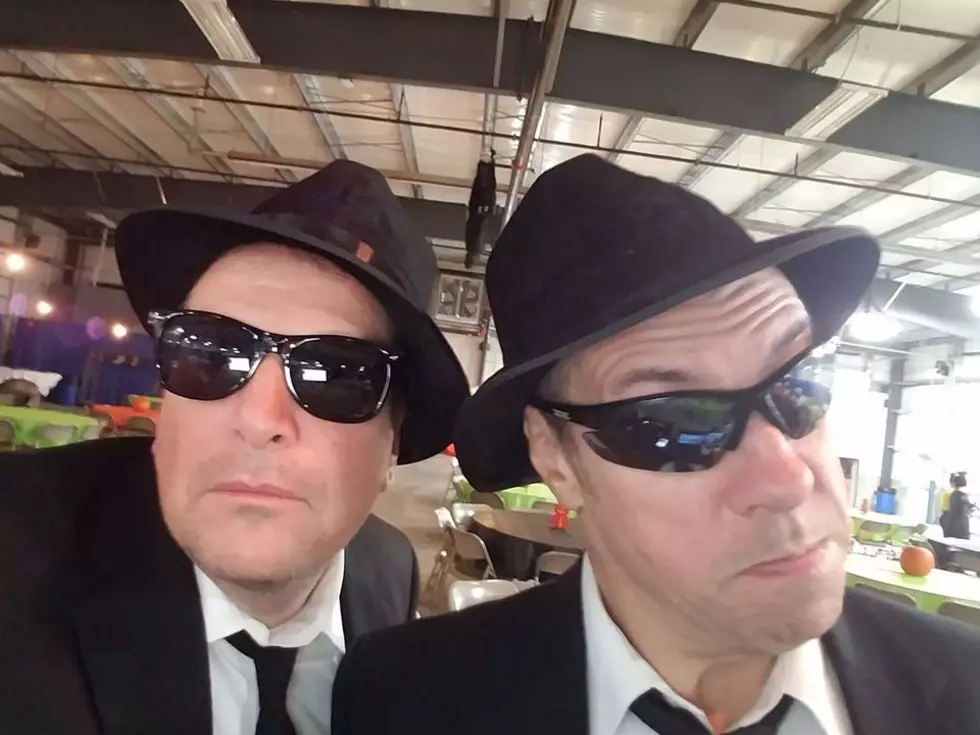 Hello Cleveland! The Dwyer and Michaels Show Added To KRNA
Still Hazy After All These Years
13 years is a long time. It was 13 years ago when The Dwyer and Michaels Morning Show was last on the air at KRNA. And now, we try it again. Older and wiser than the dorks who came on board joining Static, Valerie, and Shark in 2007. But, dorks nonetheless.
I hope you'll check out the show. And frankly, I hope you love it. We have a lot of fun screwing around in the morning. Our goal has always been basically just to make the other guy laugh. And over the last 30 years or so, we've made plenty of other folks laugh along the way.
A little about us, so you can decide whether you want to spend 4 hours with us every morning. Let's start politically, since that's all anyone wants to know anymore: Michaels is pretty conservative, I'm pretty liberal. But like you and your friends, we have more in common than we do in opposition. Your best conversations probably happen when you're giving your best friends hell for something dumb they did, or because of just how they are. We're a lot like that.
We love the music. The sound of Classic Rock has been the soundtrack of our lives. Probably yours, too. You'll hear songs on our show you haven't heard on the radio in years. Some, maybe you've never heard. We don't think you can represent your audience with a 200 song playlist. Or a 500 song playlist. It's the hardest job of a great Classic Rock radio station: to reflect the huge body of work that lives out there. KRNA is a great sounding station, So is 97X.
Michaels is a huge Iowa Hawkeyes fan (I would describe him as "One of THOSE..." Hawkeyes fans, and you'd know exactly what I mean.) One of his girls is in the Marching Band, so, you see what I mean. Me? Well, I grew up rooting for Notre Dame, but sent my daughter to the UI Reach program, so I have a genuine appreciation for the great staff and atmosphere of Iowa City. I think great kids become better adults at Iowa. Come game day, it's Michaels with his face painted, though. I'm just happy there's sports to watch--hopefully we'll all be able to go to a game again!
One more thing about us is we support our military. It's not an election-year convenience that we pull out on flag day. Both of us know that the first reason we have the freedom to do what we do is borne of the men and women who came before us and signed their names on a dotted line, and we thank those that are currently serving, and those that will, for that honor. Now, maybe my grandpa who served in Italy in WWII didn't have "...So dopey DJ's can make fart jokes..." as one of his reasons for beating back communism, but it sure turned out to be an unfortunate by-product. So, maybe it sounds cliché or whatever--but I just wanted you to know why we thank every service member we talk to.
It's a challenge for us to open up our show to Cedar Rapids. KRNA is a legendary station in our business and, we don't want to suck. We have a great relationship with our audience because we don't lie to them (Except to trick them into doing something dumb--which, in our business doesn't count as lying,) and we are as entertaining as we can possibly be. When we did this in 2007, we thought we had to try and absorb and know everything about Cedar Rapids so we sounded "Local" and "plugged in," but we just ended up sounding uncool and pathetic. It's the process of learning about a city that has kept us at the top of the ratings for the Quad Cities. We've been in the QCA for 30 years, and we're STILL learning about how great this place is. We think the same can be said for Cedar Rapids. And we hope to not screw up this opportunity.
Enter your number to get our free mobile app
LOOK: Famous Historic Homes in Every State