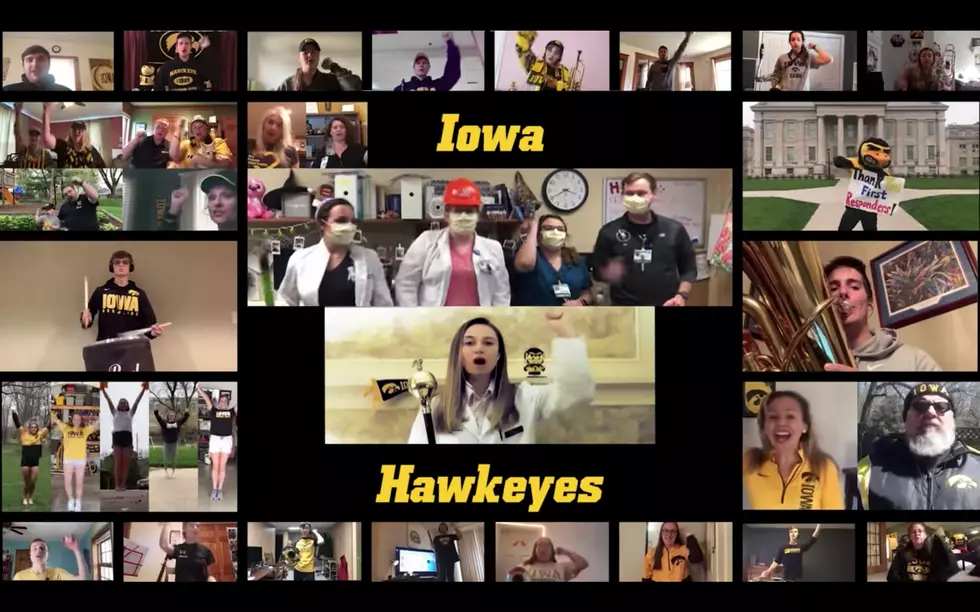 Hawkeye Marching Band Salutes Healthcare Workers With Virtual Fight Song
Hawkeye Marching Band via YouTube
The Hawkeye Marching Band wanted to salute healthcare workers. They got together with faculty, healthcare workers, and other members in the community.
In Spring 2020, during the COVID-19 pandemic, members of the Hawkeye Marching Band, UI faculty and staff, healthcare workers, and other community members came together to perform the Iowa Fight Song (1951). Each track was recorded individually from all over the country as performers practiced social distancing. This video honors all of those working on the front lines of the pandemic, keeping our communities safe, healthy, and strong.
Lou Crist intros the band, explaining the meaning of the video. It's pretty cool.
My daughter got interviewed by KWQC over some video chat website, which is even cooler.
First thing I heard of it was a friend texting me "DAMN that's a big clock. What's that cost, like $100?" I don't know how much it costs, but it is a big clock. Like a really, really big clock. I mean, I'm proud of my daughter and all, but that clock's pretty big.
Big clock= Big money. I'm going to have to talk to my wife when I get home.
Enter your number to get our free mobile app